After months of waiting, MakeUp in LosAngeles will be back on 23rd et 24th February, to inspire the beauty community and build the future of the cosmetics industry, welcoming top exhibitors for this reconnection edition.
Indeed, the biggest names of the global subcontracting beauty industry – ranging from Formulation, Packaging, Accessories to Contract manufacturer, Design, Machines and Ingredients– had once again answered the call.
Amongst the 102 exhibitors, 20 are joining this year for the first time the MakeUp in LosAngeles adventure, to present you in person their new products and innovations at the Los Angeles Convention Center.
Come and meet them!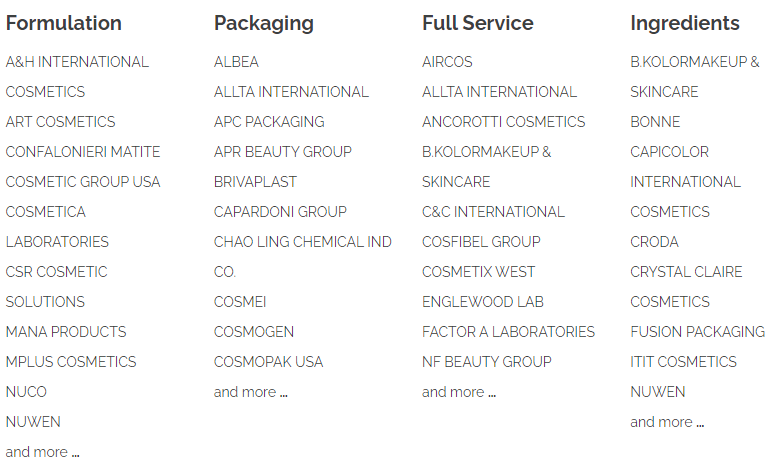 And many other exhibitors to discover like : Chromavis, Toly, Orchard, Anisa, Geka, Fusion Packaging, HCP, Gotha….
Looking forward to welcoming you on 23rd & 24th February 2022, at MakeUp in LosAngeles.