GRAND METRO COSMETICS COMPANY
F15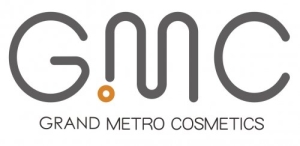 •FOUNDED IN 1960 AND IS CERTIFIED WITH GMP(ISO 22716), SPECIALIZING IN
FULL-SERVICE SOLUTIONS.
•THE LEADING TAIWANESE COSMETIC COMPANY WITH THE MOST INNOVATIVE AND
TRENDY PRODUCT DEVELOPMENTS.
•FIRST COMPANY IN ASIA TO INTRODUCE BAKED POWDER TECHNOLOGY IN COLOR
COSMETICS.
•THE HIGHEST STANDARDS OF QUALITY CONTROL AND COMPETITIVE, WORLD-CLASS
MANUFACTURING CAPABILITIES.
•OUR PRODUCTS INCLUDE ALL KINDS OF COLOR COSMETICS AND SKINCARE. WE
ALSO PRODUCE NATURAL AND ORGANIC PRODUCTS.
•98% OF PRODUCTS FOR EXPORT. 95% OF TURNOVER FOR FULL SERVICE.
•WE OFFER PROFESSIONAL SERVICES IN NEW PRODUCT DEVELOPMENT; RESERCH
& DEVELOPMENT ; QA/QC MANAGEMENT; FULL SERVICES AND SUPERIOR
MANUFACTURING SOLUTIONS.