COSMETIC PACKAGING FACTORY POLLENA
C29
Pollena is a plastic packaging manufacturer based in Poland. We produce a wide range of packaging for cosmetics, makeup, skincare, luxury skincare & fragrances, including jars, caps, bottles and lip glosses.

We offer a complete packaging development, starting from drawing design, in-house mold manufacturing, production and decoration.

With our in-house metallization and UV lacquering lines, as well as hot-stamping and silk screen printing machines we assure a 4 weeks lead time and reduce CO2 emissions.

With more than 60 years of experience, we proudly establish the credibility of the most recognizable beauty brands, such as L'Oréal, Lancôme, P&G, Avon, Coty, The Body Shop, Nivea etc.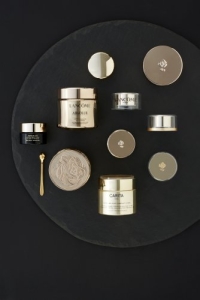 metallized & UV varnished jars, caps, mascaras
Premiumize your product ! Metallized or UV varnished jars, caps, lipglosses and mascaras. Various colors available. Very resistant decoration, with matt, glossy, soft-touch, mirror, alu and gradation effects. Fully recyclable when UV varnished.
Possible further UV Silk Screen printing or hot-stamping - all operations are done in-house, in our production facility. Integrated processes ensuring short leadtimes and CO2 reduction. We offer both : full pack development or decoration service only.
Full packaging development for make-up & skin-care
Shaping beauty since 1962. Jars, closures, caps, lipglosses, mascaras, developped and produced entirely in one place. In-house molds designing and manufacturing (transfers and refurbishments included), packaging production in IM, EBM and ISBM, automatic, high-capacity assembling and decoration & finishing. Resins : PP, PE, PET, specialty resins ; PCR PP/PCR PET. Mono-material & recyclable solutions.