INDEUTSCH INDUSTRIES
K57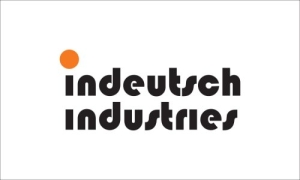 Indeutsch Industries, is one of the world's largest integrated private label manufacturers of Make-up Brushes Artist Brushes and their components. We can develop any shape and size of Brush as per the requirements of the customer.

We recently started to manufacture components to cater to the Makeup Industry like A Shell, Stylo A Shell and Perfume Caps.

We export products to more than 35 countries worldwide.

As a company we care deeply about being environmentally conscious and are striving towards conserving earth"s resources in all our endeavours. Our Green Product Certificate for Cosmetic and Artist Brushes from "TUV India" and FSC certificate are a testimony in that direction.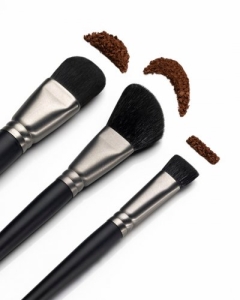 Makeup Brushes
We have technical and manufacturing expertise to produce and develop brushes, ferrules and handles in any shape and size as per the requirements. All components are produced under one roof. We have a well equipped in-house tool room where we develop machines, tools, dies and fixtures required for Brush manufacturing.

The brushes can be made with select natural hairs, synthetic filaments or their mixtures. In short, the brush can be customized as per the specifications and its price point.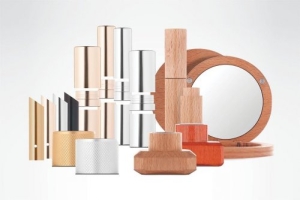 Components for Makeup Packaging Products
We have utilized our technical and manufacturing expertise developed over the years to produce brushes, ferrules and handles for developing A Shell, Stylo A Shell, Perfume Cap and Dropper A Shell.

We have also developed sustainable wooden components for the Make-up Industry.

We have a well equipped in-house tool room where we develop machines, tools, dies and fixtures required for component manufacturing.

T