A small corner of light in the French commercial scale, the tricolored beauty industry has recovered from the 2020 air gap. Exports of creams, makeup and perfumes even reached an all-time high, according to the latest data from Customs: after an 11.8% drop in 2020, sales are up 2.5%, to 16.2 billion euros compared to 2019.

The cosmetics market for French manufacturers, is back on track!

(Les Echos, February 2022)
Good news never comes alone…
According to the French government, vaccination passes will be suspended from March 14, and masks will no longer be required indoors (except for public transportation)… The only requirement to experience a wonderful MakeUp in Paris tradeshow is, as always, to carry your badge at the entrance…
We are thrilled for this exciting news, are you?
Don't wait any longer to organize your visit! Meet your future beauty suppliers and enjoy the must-see products of the season!
We are welcoming you at the Carrousel du Louvre for MakeUp in Paris, on 16 & 17 June 2022!

Skincare & makeup sectors are booming at the show!
Looking for news ideas and products to launch or develop your beauty brand?
MakeUp in Paris is THE beauty business gathering between brands and suppliers in formulation, packaging, ingredients, full service & accessories. Meet your future partners by joining the market key players!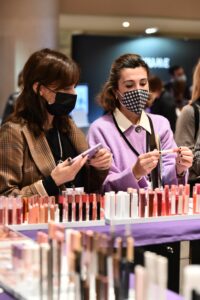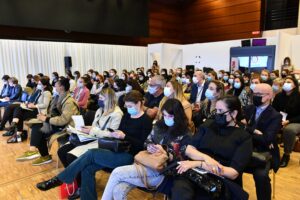 Get the keys to understand the new market stakes
Always seeking out the latest trends of the industry?
Our experts will give you valuable insights into global beauty market trends through an inspiring selection of high-level conferences.
Among the conferences' main themes: Color prescription, Cosmetics Marketing, Beauty aging, Launching a cosmetic brand, Indie brands and distribution channels, Re/generative cosmetics … and so much more to come!
Tomorrow's trends are already happening here
Innovation is highlighted at the very essence of the show.
Indeed, our high-profile competition, the IT Awards, honors innovations and trends from the cosmetics industry among the novelties presented by our exhibitors in Formulation, Full service, Packaging and Accessories.
You will have the opportunity to explore the selected products at the show and discover the 4 winners during the award ceremony!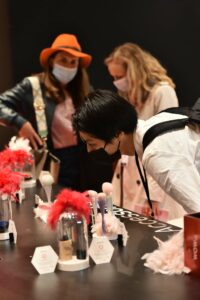 MakeUp in Paris' replay
Did you miss the incredible 2021 edition?
(Re)discover the highlights of the show in video!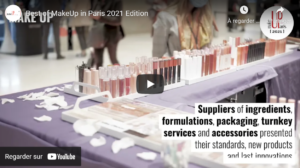 Find your next makeup and skincare inspiration at MakeUp in Paris, on June 16 and 17, 2022!