Everyone agrees: the last two years have accelerated existing trends. Changes in our daily lives, from home working, to wearing masks or using hand sanitisers several times a day, have of course had an impact on our approach to skin care and make-up.
Everyone agrees to say that the last two years have accelerated already existing trends. The changes in our everyday lives, from home working to wearing masks or using hand sanitizers multiple times a day, have, of course, impacted our approach to skincare and makeup. Consumers, being more aware of environmental pollution and stress factors, are now more proactive than ever in taking care of their skin. This interest in skin health and protection was already growing all over the world, including a strong interest for beauty routines with many steps (thank you k-beauty) or new skincare lines offering
pollution shields or skin barrier repair. This focus on skin keeps on getting stronger and can be observed in various areas. From simple and focused products to hybrid beauty and expanding beauty segments, the Skin First movement is here to stay.
Simple and focused products
Consumers are looking for skincare products that will protect, heal and prevent possible damages to their skin in a proactive manner and to do that they search for information on what type of ingredients could solve their issues. They are becoming experts on skincare formulations and ingredients. They know what to use and how to combine it with other products to achieve the best skin possible.
As a result, beauty companies offering simple formulations and ingredient focused products have been on the rise. The Ordinary, Typology or The Inkey List are a few of the brands who develop products around key ingredients (like niacinamide, retinol, salicylic acid,…) and market them as such. Their popularity also comes from the fact that consumers have an experimental approach to beauty routines. They don't settle for one product only and like to mix and match. Using ingredient focused products gives them a lot of options to play with and more importantly allow them to adapt their routine depending on the state of their skin.
Hybrid beauty
If skin is the first interest for many consumers then what does it mean for makeup ? An evolution : hybrid beauty, that also started a few years ago only to be accelerated by the pandemic. Indeed, the lines between skincare and makeup have been blurring for some time now and makeup products that work on both, looks and skin at the same time, are slowly becoming the norm. For instance foundations now even out skin tone, provide coverage for small imperfections and smooth out wrinkles all the while moisturizing and protecting the skin from UV. They have a skincare function that can last even after you have taken them off. Like the True Skin Serum Foundation from clean beauty brand Ilia, which is boosted with skincare actives promising a brighter, smoother, and more healthy-looking complexion. These type of products help bridge the gap between makeup and skincare, with formulas that can sometimes replace skincare steps all together. In color cosmetics, hybrid products are also popular and you can find hyaluronic acide, vitamine C, vitamine E and many other ingredients with skincare benefits in blushes, lipsticks and even mascaras.
Expanding beauty segments
When taking about skincare and how consumers prioritize the health and protection of their skin barrier, most of the time we think about facial skincare. However this trend concerns the body as a whole and expands to other beauty segments as well. Indeed, bodycare and haircare are also benefiting from this increased interest on skin. The term Skinification comes to mind, revealing the growing influence of skincare habits on body and haircare. For the body, products are borrowing ingredients usually dedicated to face products. For instance, the latest range of Dove, Body Love Shower Collection, contains Hyaluronic and Peptide serums and has been developed like a face care line. Its five serum-infused cleansers and two pre-cleanse shower butters address common skincare concerns like acne, dullness and aging. As for haircare, scalp is the main focus. We now have shampoos and conditioner that are more gentle to it, like dermatologist haircare brand Seen. And other solutions are directly inspired by face skincare : from scalp scrub to scalp serums or scalp mask.
The Skin First trend is impacting the beauty industry in various ways, from formulations to new product development. If you want to discover more trends, new concepts and innovative ideas from around the globe visit Makeup in Paris on June 16 & 17 and register to our workshop called Get inspired.
Monia MERABET, WeOutWow Founder
---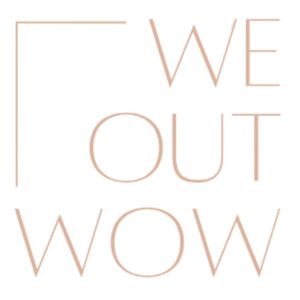 WeOutWow
WeOutWow is a trend and strategic innovation consulting agency. We guide you to accelerate your growth, be creative and develop concepts to out-wow your customers.
Based in Paris and Tokyo, we scout new signals, concepts and trends daily in beauty, luxury and all creative industries. We use this knowledge to provide you with inspiration and actionable insights.
From trend books to bespoke intelligence reports, market visits and
concept innovation, our services harness trends for you to stay market relevant, create new business opportunities and optimize your strategies.