"In the past 2 years, our relation to Beauty has radically changed, elevated by new inspirations in freedom, wellness, individuality and self-expression." Leila Rochet, Chief Inspiration officer Cosmetics Inspiration & Creation.
In no uncertain terms, we can finally say that makeup is back. And it's back with confidence, with the market rebounding to pre-pandemic levels and consumer sentiment riding high on the promise of a full year of social engagements and travel. Even the return to the office is a reason to celebrate. Sales of premium lipstick have rised by +44% in Q1-2022 in the USA (source NPD) and +33% in France in the week of March 14 (NPD).
This is beginning to look like the perfect context for a party. Creativity is fueled by TikTok, and Gen Z continue to exert their unique and unfiltered influence across all corners of the industry. It's bold, boisterous, unapologetic and celebratory. But, in the post-pandemic era, physical and mental health is never far from consumers' minds as well as ethics.
For MakeUp in Paris, Cosmetics Inspiration & Creations has selected four trends that define the need to reclaim beauty for 2022 and beyond.
Joined by the common threads of fluidity and adaptability, joy and self-expression, here are the selected 4 trends to focus on to find new dimensions of excellence and luxury; redefine values; meet new requirements, and welcome the next normal of the industry.
#1. Eco-Ascendance – The new era of Green Beauty
As sustainability and clean become the new standard, and consumers become connoisseur, brands need to reshape their innovation to be ahead of the game. A new era of radical clean and eco-conceptualized products is rising from Eco-Native brands, shaping a higher level of transparency. New radical innovation in aesthetics, engineered eco-packs, sustainable formulations elevate purpose and premiumize the market. The new beauty eco-system will be charged with excitement for new upcycled ingredients and regenerative packaging, and dynamic, net-zero products that proactively give back to the planet.
#2. Pleasure Dosing – The new Beauty rapture
Consumers are self-medicating with makeup, Pleasure Dosing their way to wellness with products that approach the art of beauty as an act of self-expression. Freed from restrictions there is a deep desire to revel in color and creativity, and use makeup as a tool of transformation. Brands must develop products that deliver an instant shot of happiness, and meet the demand for unrestrained glamor.
#3. Radical Adaptability – The new inclusivity
As we move towards a post–inclusive society the beauty industry will seek to further individualize its approach, pushing beyond skin–tone matching to encircle all aspects of inclusivity. Today's diverse and multifaceted consumers will expect to be met with products that fit their exacting needs. Radical Adaptability will encircle everything from the specificities of melanin–rich skin issues to eyelash texture; from biological life–stages to seen and unseen access needs.
#4. Skingenuity – The rise of intelligent hybrids
Consumers are hyper-focused on care and safety, and they crave potent, power–dosing ingredients across all of their beauty products. Healing through the blending of wellness and science is leading to the hybridization of categories, opening up exciting new pathways for beauty. And consumers are investing in products that are engineered using the latest technological advancements while at the same time, being introduced to new, biological semantics.
Event 1 – Beauty Talk, Workshop room
June 17, 2:00pm
Pleasure Dosing, in collaboration with Spate.
CIC founder and CEO Leila Rochet will host a Beauty Talk to discuss one of the core trends for the year ahead; Pleasure Dosing – The new Beauty Rapture. Leila will be joined by Julien Lutz of Spate, the partner company of the agency, who will share the latest market data (USA & France) from the Spate research tool.
Event 2 – Inspiration Bar around the 4 Beauty Trends
June 16-17, Trends Corner – Booth E16
During MakeUp in Paris, the CIC team will be hosting our signature Inspiration Bar, gathering together a curation of the latest skincare and makeup product innovations that illustrate the four major trends for the year ahead.
Our specialists will be on-hand to offer expert insight on successful product innovation and walk visitors through the disruptive textures, surprising effects, and invigorating smells of the latest products on the market. This sensorial journey is designed to boost the creative process.
Reserve a private session here: http://inspiration-creation.squarespace.com/booking-inspibar
About Cosmetics Inspiration & Creation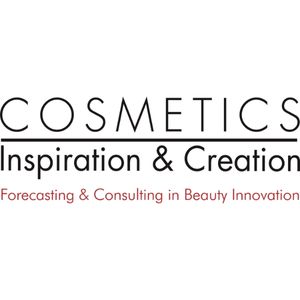 Cosmetics Inspiration & Creation is an international trend forecasting and consulting agency founded in Paris in 2007. The agency is dedicated to driving beauty and wellness innovation, helping brands identify new pathways and realize long-term growth through strategic foresight and trend inspiration.
The agency regularly delivers in-depth trend reports covering the global beauty markets, decoding the latest inspirations, market data, and deciphering product releases to feed your brand's innovation process. We convert insights and inspiration into bespoke leverages, tailored to specific goals and ambitions.
In a consultancy capacity, our global team of industry experts, cultural strategists, product developers, and beauty chemists works closely with brands to inspire new product directions and build innovative concepts. We have worked alongside the R&D departments of some of the world's leading makeup and skincare brands, to elevate their scientific message and inspire future-proofed innovation.
For more information, contact contact@inspiration-creation.com or visit the website at http://www.inspiration-creation.com. Follow the team on Twitter & Instagram: @cosmeticseeds.