PROCESOS COSMETICOS SA
K58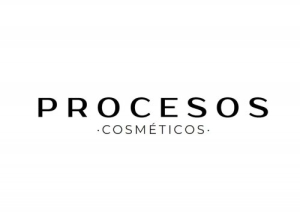 At Procesos Cosméticos we are passionate about cosmetics. We are experts in the manufacture of color cosmetic products for more than 30 years. We make customized products, from the initial idea to the market, with the possibility of contracting a full service. We have an R&D department and ISO 22716 certification, which allows us to work in compliance with the demanding European regulations. We are committed to sustainability and creativity, evolving alongside a constantly changing market and offering innovative, effective and safe formulations.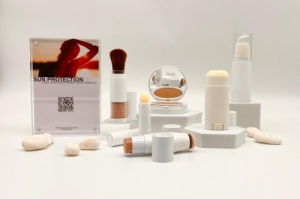 Sun protection developments
The sun is a source of life but we must also protect ourselves from the incidence of its radiation on our skin every day of the year. Procesos Cosméticos has developed a wide range of high and very high sun protection products that include innovative formulas with different protection factors of fluid, compact and solid textures, very comfortable to apply, safe and effective. Our products are raised based on criteria that respect the oceans and the environment.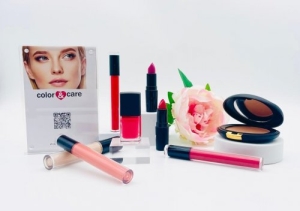 Color & care
We create, we live, we experience color. Since 1986 we have been working with color, we let it express itself, adopting multiple shapes, textures, finishes. Our latest developments, supported by the constant research of our technical department, seek to offer an evolution towards proposals for decorative cosmetics with high added value, incorporating innovative active ingredients, which allows us to offer a range of innovative, effective products with skin care attributes.