Where passion meets expertise!
"MakeUp in™", a universe, a mood, an inspiration source, a meeting place, MakeUp in events are all of this at once, and it is also where new skincare and makeup collections are imagined, invented, created.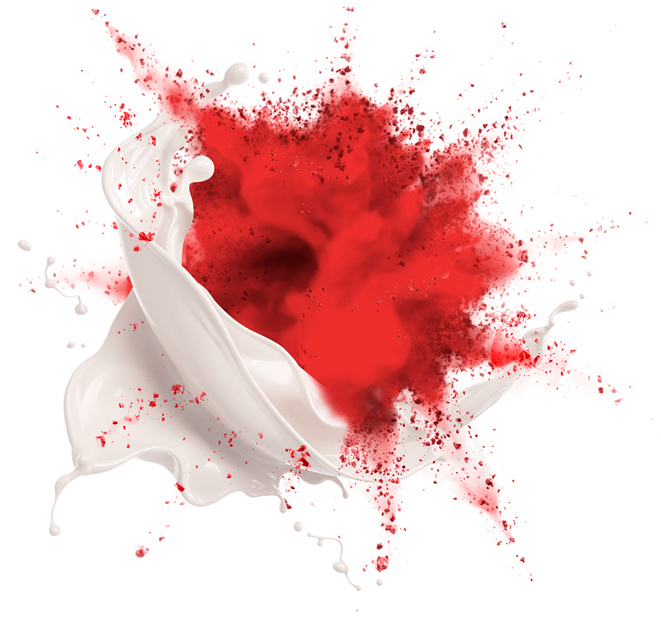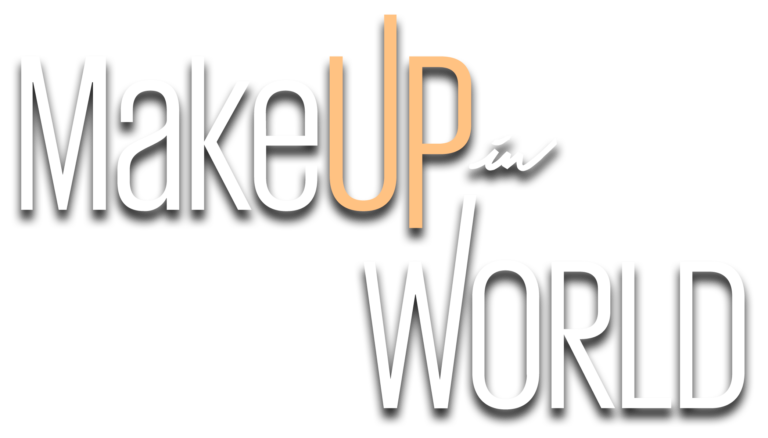 Walking down an aisle, you will meet a formulator who will introduce you to the new textures of the influencer's favorite primer, or a packaging engineer who will reveal the mechanism of this new refillable lipstick that will be seen tomorrow in every point of sale around the globe, and it's on the neighboring booth that you will discuss with this ingredient supplier who will convince you to choose an organic pigment for your next eyebrow pencil.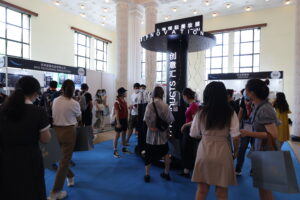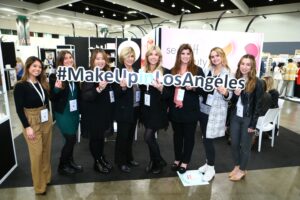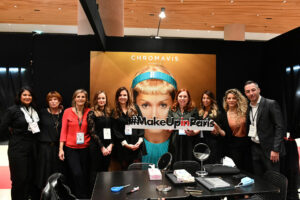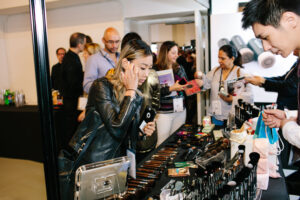 "MakeUp in™", has, since its first edition in 2010 and for the 13 years that followed, accompanied the meteoric rise of the beauty industry and more particularly of makeup by positioning itself on the promising markets that were Brazil, Korea, and that are still undeniably, the USA, Los Angeles and New York and of course Paris where it all began. And because trends are the driver of these events, it is quite naturally that the offer has now been extended to skincare, including hybrid products such as, to name but a few, mascaras that promote eyelash regrowth, moisturizing foundations, and lipsticks that smooth out fine lines…
From the fusion of expertise, know-how, creativity, ingenuity and passion, hundreds of innovations are born at each edition to serve the beauty of the future. The most successful innovations, selected by a jury of experts, are presented at the heart of the event to facilitate their discovery and exchanges with their manufacturers, whether they are formulators, manufacturers of packaging, ingredients, accessories or turnkey services.
Dedicated to the emergence and growth of beauty brands ( legacy brands, indie brands, DNVB), MakeUp in™ events expand on the exhibitors' offer with rich cycles of conferences and workshops addressing current news, prospective, regulation, sustainable development, new materials, manufacturing techniques, consumers, or even trends.
But that's not all, animations, exhibitions lounges for visitors or for young brands adorn the unusual course of our events.
Our imagination is endless to welcome in the best conditions an industry that never stops reinventing itself.
Make way for passion, beauty, its actors, and business!
Sandra Maguarian,
Shows Founder & Director