THAI HO BIO-TECH COSMETICS (TAIWAN) CO., LTD.
G15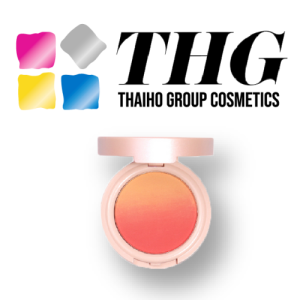 As a trend pioneer in the field of beauty - THAIHO Group provides one-stop service for fashion beauty from inspired design to strategic research and development to marketing promotion, with more than 10,000 customizable formulations, a variety of patented technologies, efficient and cost-effective customized packaging, product innovation strategies and one-stop media planning services.
THAIHO also offers organic and halal certified beauty products, taking into account the needs of different customers. The company strives for excellence, constantly drawing on the most innovative ideas, while respecting cultural beliefs and embracing diversity.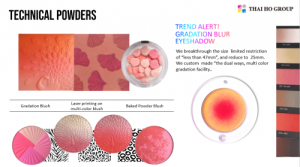 TREND ALERT! GRADATION BLUR EYESHADOW
We breakthrough the size limited restriction of "less than 47mm", and reduce to 25mm.
We custom made "the dual ways, multi color gradation facility.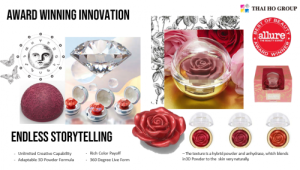 3D Rose Powder
The texture is a hybrid powder and anhydrase, which blends in3D Powder to the skin very naturally.
Unlimited Creative Capability
Rich Color Payoff
360 Degree Live Form
Adaptable 3D Powder Formula