ZHEJIANG Z&Z INDUSTRIAL CO LTD
A29
Z&Z was founded in 1992, by Zhejiang Z&Z Industrial Co., Ltd. and Ningbo Z&Z New Materials
Co., Ltd. Z&Z Industrial, located in Yuyao industrial park, has the advantage of locaiton which is
close to Shanghai, Hangzhou and Ningbo's international airports and large ports. Almost 30 years,
Z&Z specializes in the production of dispensing, cosmetic rigid packaging and metal product.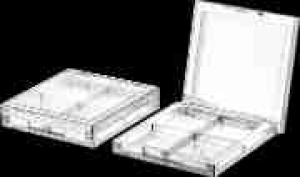 MONO PET COMPACT
THE COMPACT IS MADE BY PET ,MONO MATERIAL AND ENVIRONMENT.

Replaceable eyebrow pencil
The replaceable cosmetic pencil is fit to the marketing demanding.
It adopts the struction of screw ,easy to be replaced.