CANADIAN CUSTOM PACKAGING & THE COLOR GROUP
A33

Canadian Custom Packaging (CCP) & The Color Group is a contract manufacturer of topical over-the-counter (OTC) drugs, natural health products (NPN), color cosmetics and health & beauty products.

Since the inception of CCP in 1957, the company has formulated, manufactured, and packaged thousands of products for a diverse customer base, including our healthcare company Jedmon Products.

In 2007, CCP acquired The Color Group, a contract manufacturer of color cosmetics.

Canadian Custom Packaging & The Color Group focuses on custom manufacturing, providing our customers with the opportunity to develop unique products.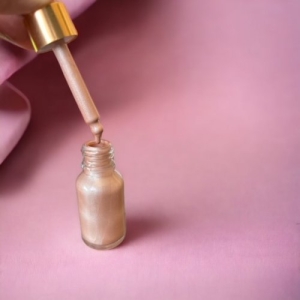 Radiant Glow Drops
Unveil the true essence of radiance with our Radiant Glow Drops, a combination of luminous pearls with a nourishing blend of skincare heroes. You're in control with our dropper, targeting areas like cheekbones and brow arches for your unique radiance. Our Glow Drops are versatile, designed to be used alone for a stunning luminous effect or seamlessly mixed with your favorite foundation or moisturizer for an all-over glow.

Embrace the magic – with every drop.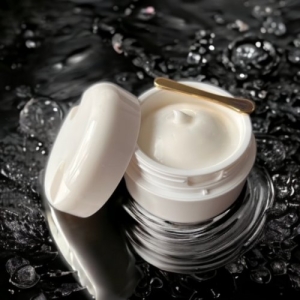 Aqua Burst Cream
Introducing Aqua Burst Cream, the ultimate hydration powerhouse infused with a blend of nourishing ingredients for a burst of skin-replenishing goodness. This revolutionary cream combines the rejuvenating properties of green tea extract, the intense hydration of hyaluronic acid, the rich emollient benefits of cocoa butter, and the age-defying power of BioYouth Brice, creating a truly transformative skincare experience.

As you apply Aqua Burst Cream, feel the delightful burst of moisture, as the cream melts into your skin, leaving it refreshed, rejuvenated, and deeply nourished. The lightweight texture absorbs effortlessly, without any greasy or sticky residue, allowing your skin to breathe freely.

Indulge your skin in this luxurious treat and discover a whole new level of hydration and radiance.