GRAND METRO COSMETICS COMPANY
F15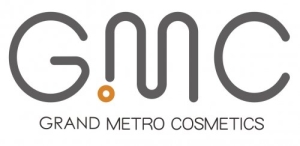 •FOUNDED IN 1960 AND IS CERTIFIED WITH GMP(ISO 22716), SPECIALIZING IN
FULL-SERVICE SOLUTIONS.
•THE LEADING TAIWANESE COSMETIC COMPANY WITH THE MOST INNOVATIVE AND
TRENDY PRODUCT DEVELOPMENTS.
•FIRST COMPANY IN ASIA TO INTRODUCE BAKED POWDER TECHNOLOGY IN COLOR
COSMETICS.
•THE HIGHEST STANDARDS OF QUALITY CONTROL AND COMPETITIVE, WORLD-CLASS
MANUFACTURING CAPABILITIES.
•OUR PRODUCTS INCLUDE ALL KINDS OF COLOR COSMETICS AND SKINCARE. WE
ALSO PRODUCE NATURAL AND ORGANIC PRODUCTS.
•98% OF PRODUCTS FOR EXPORT. 95% OF TURNOVER FOR FULL SERVICE.
•WE OFFER PROFESSIONAL SERVICES IN NEW PRODUCT DEVELOPMENT; RESERCH
& DEVELOPMENT ; QA/QC MANAGEMENT; FULL SERVICES AND SUPERIOR
MANUFACTURING SOLUTIONS.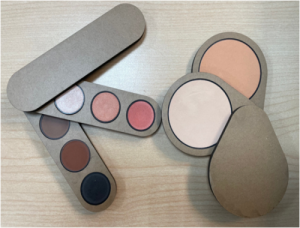 Sigma Powder
Our sigma powders are designed to be highly pigmented, long-lasting, and versatile. Ultimate creamy textures combining a special blend of ingredients that not only provide intense color payoff , but also help to nourish and protect your delicate eye/face area. With a range of colors that are both bold and beautiful, you can create any look you desire.
Baked Powder
A velvety-smooth powder that's packed with minerals and other natural ingredients. Thanks to the baking process, baked makeup is lightweight and glides onto the skin like a dream. It can contain almost 80% pearl powder with customized shapes. It applies smoothly and evenly on the skin, and provides intense color. Exceptionally sheer and lightweight application and easy, rich, and long lasting color.