HAKUHODO COMPANY LIMITED
K1

Hakuhodo was founded in 1974 in Japan and manufactures approximately 500,000 brushes a month using our efficient production processes. We have obtained our own skills, especially for arranging a brush head which enables us to mass-produce the highest quality brushes.
We believe that evolution is essential for producing well-functioning tools that meet the needs of the time. We are constantly striving to build our knowledge and technique.
Hakuhodo is dedicated to responding to various customer needs.
As well as supplying our own brand brushes,
We also supply OEM or private-label products
for domestic and international companies.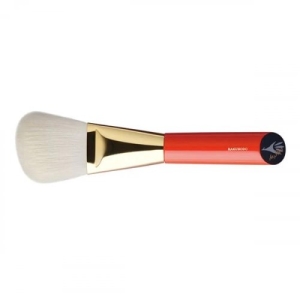 S100 Finishing Brush Angled
S100 Vermillion Brush Range - this is the flagship range of Hakuhodo. Crafted for ease of use, our S100 series features a wide variety of brush types.
This brush can be used for all-over-the-face blending or wiping off any excess powder to create a radiant look after makeup is applied. It can also be used for highlighting large areas of the face. Disperse powder evenly over your face and blend to complete your makeup. For powder products.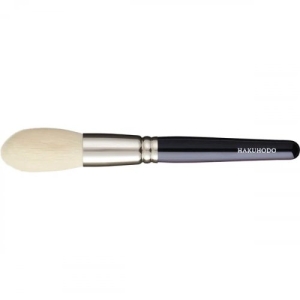 I103NBKSL POWDER, BLUSH & CONTOUR BRUSH TAPERED
Made of 100% synthetic fiber - which enables you to achieve natural and sheer coverage. We developed to create density/softness and functional from our knowledge of natural hair. Brushes are exactly the 'Innovative' brushes leading new brush world.
The soft and tapered shape of this brush enables you to achieve natural and sheer coverage and can be used with powder, cream or liquid products.