MAGNOLI COSMETICS CO., LTD
G6
Magnoli Cosmetics Co., Ltd, established in 1978 in Taiwan, specializes in manufacturing color cosmetics. Magnoli offer professional OEM/ODM production and one-stop-shopping service involving formula, design and packaging. Magnoli aim to be your reliable partner for private label manufacturer of color cosmetics.

Products: lipbalm, lipgloss, lip treatment, lipstick, lip oil, eyeshadow, liquid eyeshadow, eyeliner, mascara, eye primer, blusher, contour, highlighter, liquid foundation, concealer, bronzer, compact powder, loose powder, nail polish, nail treatment, peel-off nail color, setting spray, body bronzer, self-tanning products, body glitter, hand cream, cleansing oil, cleansing water.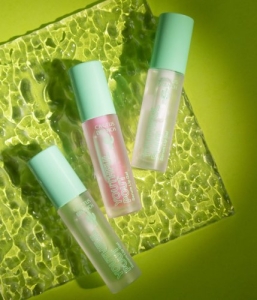 Youthful Pout Serum Lip Gel
Innovative serum gel brings lip treatment to new level!
Moisturizes, Plumps, Nourishes & Protects.

Formulated with unique gel technology, it locks in moisture, so the pout is kept plumped and hydrated throughout the day.
This gel-balm formula protects and enhances lips. Hilurlip and Cactus Extract plump and hydrate, while Chamomle Oil and Cherry Seed Oil help to soothe and comfort.
The texture glides smoothly and envelopes the lips in softness. The glossy finish subtly beautifies the lips.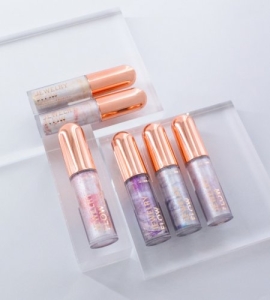 Jewelry Flow Shimmer Liquid Eyeshadow
A one-swipe wonder, this marbled pattern liquid eyeshadow features a mix of pearls and pigment for high-impact sparkle and shine that's flake-free. Infused with skin-soothing ingredients - olive squalane and avocado oil for smooth application.
Swipe on for a bold, metallic finish or blend out with your finger or dense blending brush for a stunning, sparkling finish. Wear it alone or as an eyeshadow topper for day-to-night versatility.