MORGAN CONTAINER CORPS
F16

Morgan Container Corporation, is a global manufacturing company for packaging containers in beauty industry. We provide outstanding selections for packaging containers in varieties of higher end Acrylic, AS, PP, PE, Glass and more. As well, we are in capabilities of customizing from an engineering drawing to a complete containers designed.. Our product lines include Acrylic bottles/jars, Airless bottles/jars, Glass bottles/ jars, PE blow molding bottles/jars and more with printing services for private labeling. Our production lines are majorly equipped with injection and blow molding machines.

We appreciate your supports and looking forward to service you.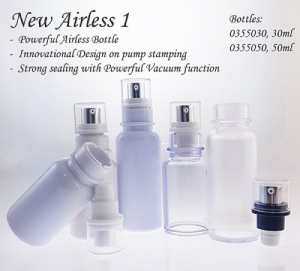 New Airless 1 Bottle
Our New Airless 1 bottle has one of most powerful system in airless pumps. The bottle redesigned in 2023 has great combination of pump and bottle attached to by "stamping to mount" as a solidified integrity. This ensures to have premium function on sealing and create airless environment inside bottle. With it, New Airless 1 bottle can accommodate wide range of ingredients from mid to higher viscosity.

Customizing bottles with your design in branding, coloring and printing are welcome !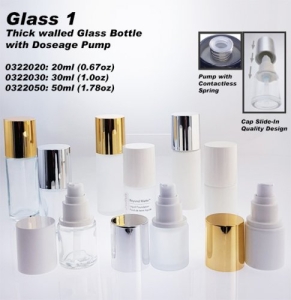 Glass 1 bottle with pump
Glass 1 bottle comes with powerful pump designed with a stainless spring but contactless to ingredients. Bottle has thick walled glass with great tolerance avoiding accidental impact to break. Cap and bottle are in a sense of "flush down" to present an idea in simplicity but yet elegancy.

Cap is designed in a function of slide-down to pump. This minor design in a surprising value will show your product in elegancy with no compromising on quality.

Customizing on branding is welcome !