ORANGE PACK CO., LTD.
H2

Orange Pack Co., Ltd has produced and supplied cosmetic containers since 2014. We Provide the best quality products based on 20 year experience of supplying cosmetic glass containers and efficient know-how through doing business with global cosmetic companies.
Most of all, we specialize in glass containers. We provide various services such as design, mold, production and post processing.
Customers can get these services by one-stop, so they can be supplied with goods without much difficulty.
We also keep developing new products and trendy items for customer satisfaction.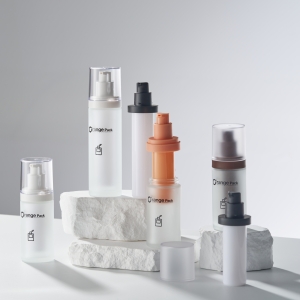 Orange Refill 30ml & 50ml
We recently developed refillable glass bottles. Because glass products are the most eco-friendly.

Item Code : OP-162 30ml & OP-163 50ml

The outer bottle is made of glass and the inner bottle is made of PP.

The PP inner bottle is designed to be refilled, so you only need to replace additional inner bottles. The inner bottles can be supplied as many as you want.

It is a simple cylinder shape, so it will go well with other items.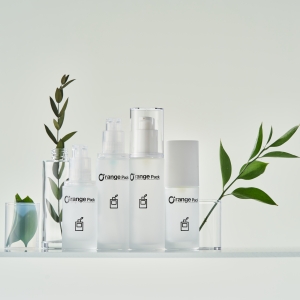 Glass bottle with PP Pump
They are simple cylinder items, but they are glass bottles using PP pumps and caps.

Item code : OP-133 30ml & OP-134 50ml

These products were developed with recycling in mind.

It is a simple cylinder shape and can be matched well with other products.