Winners and nominees of the 2023 IT Awards
28 new skincare and make-up products were nominated for this year's MakeUp in NewYork Innovation & Trends (IT) AWARDS, from over 100 products entered in the competition, including 10 in the accessory category, 46 in the formulation category, 18 in the full service category and 32 in the packaging category.
In July, a panel of 12 international experts, comprising the jury, met to evaluate the nominated products and give an IT Award to the most innovative and trendsetting accessory, formula, full service, and packaging product in each respective category.
In addition to unveiling the IT Award winners during the Awards Ceremony of the event, there will also be a special recognition. Ewelina Aiossa, the ambassador of MakeUp in NewYork 2023 and a member of the IT Award jury, will present "The Ambassador's Favorite" prize. This will be given to her favorite product, selected and tested from among the ten new skincare products that have been submitted for the competition.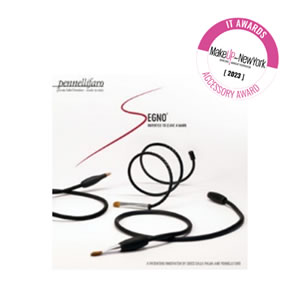 A pocket-sized make-up brush that introduces a new make-up gesture. Wearable on the wrist, it features a precision brush mounted on a flexible lace available in a range of materials. 
ROLL & REMOVE BEAUTY SPHERES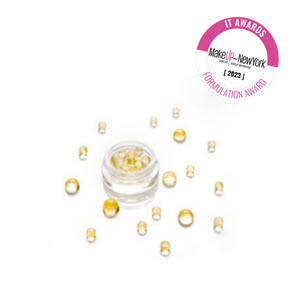 Translucent makeup removing spheres, formulated with over 93% ingredients from natural origin, without PEGs, Silicone or Preservatives.
Simply massage onto the skin. At skin temperature, the spheres will transform into a soft, fluid oil that will effectively remove all traces of makeup and impurities.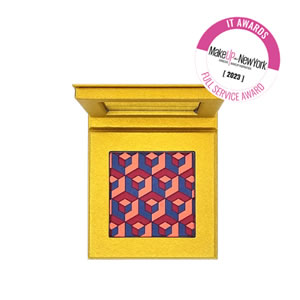 Its hypnotic effect is based on different depths of negative relief and expert use of color and pattern. Based on pure pigments, its multi-layer pressable formula contains moisturizing and emollient agents, as well as an ingredient with anti-redness properties.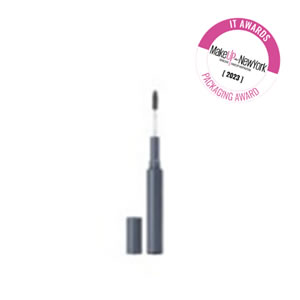 A new, practical way of applying mascara, thanks to the tube which, as well as containing the sealed formula, includes a retractable applicator. By unscrewing the cap, the applicator gently emerges from the tube, coated with a precise amount of liquid ready for application. 
COUP DE ♥ IT AWARD ACCESSORIES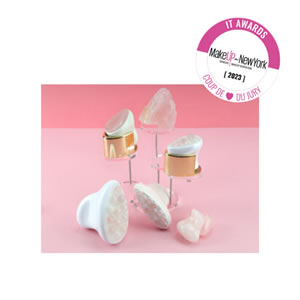 BEAUTY YAURIENT COSMETICS ACCESSORIES CO., LTD
A massage kit with natural jade stones that includes 3 sizes suitable for face, back, shoulders and neck. It massages with greater pressure than a manual massage to stimulate the skin and drain the meridians.
Discover the « Ambassador's Favorite » 2023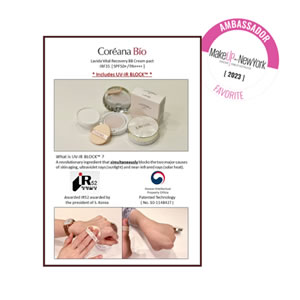 LAVIDA VITAL RECOVERY BB CREAM PACT IRF35
A unique skincare and makeup hybrid with BB cream coverage and potent skin benefits. Proactively fight against aging with a pa- tented compound for SPF 50+ and PA++++ protection. Enriched with oils, moisturizers, niacinamide, and adenosine. Effortless application, luxurious packaging. Adapts to your skin tone and shifts from a lush balm to liquid. The journey to radiant skin begins here. 
2023 ACCESSORIES NOMINEES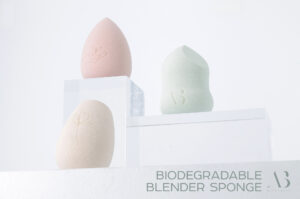 ACT BEAUTY

- BLENDER BIO-BASED
93% degradable in 105 days in a domestic compost, this bio-polyurethane sponge offers the same touch, flexibility, application and resistance performance as traditional blended sponges.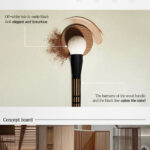 HNB CORPORATION

- ZEN MAKEUP BRUSH COLLECTION
A range of brushes in zen shades of black and white. The handle is clad in metal for a more stable grip. Soft and dense, the brushes are made from corn bristles containing 40% PLA material. 
2023 FORMULATION NOMINEES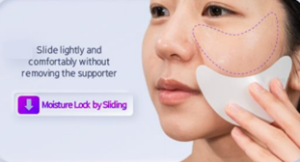 IMINE CO.,LTD.

- SLIDING SEAL PATCH
Ultra-thin, active-ingredient essence jelly that glides and melts smoothly over the skin, and is used like a sticker.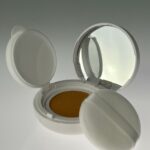 A 2-in-1 foundation to be used as a low-coverage BB cream, or mixed with water as a higher-coverage fluid foundation. It introduces the concept of "wet&dry" to anhydrous formulations, thanks to the presence of specific water-activated raw ingredients.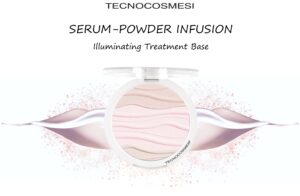 TECNOCOSMESI S.P.A.

- SERUM-POWDER INFUSION
An illuminating skincare base composed of a compact powder moistened with a serum that releases on application. Based on an antioxidant and soothing complex, this serum reduces redness and irritation while evening out skin tone and protecting skin from environmental aggressors.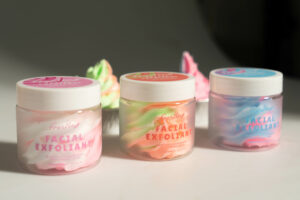 S&J INTERNATIONAL ENTERPRISES PUBLIC COMPANY LIMITED

- FROSTING FACIAL EXFOLIANT
Playful, it combines a fine natural sand scrub that deeply cleanses the skin with a gentle whipped texture that soothes and refreshes. Its water-free formula is enriched with cocoa butter, jojoba and watermelon seed oils and yuzu extract.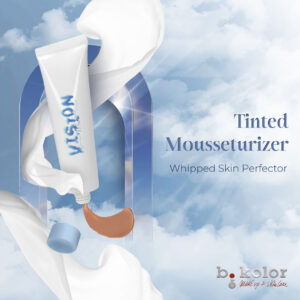 B.KOLORMAKEUP & SKINCARE S.P.A. SB BENEFIT CORPORATION

- TINTED MOUSSETURIZER
Obtained using a cold formulation process, this tinted emulsion is very light and sensorial. Thanks to an innovative gelling agent capable of encapsulating a large quantity of water, its mousse-gel texture is fresh and moisturizing, while providing even coverage.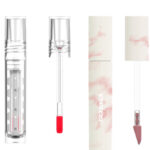 NINGBO EYECOS COSMETIC CO.,LTD.

- TRANSFER PROOF LIP LACQUER
Its lightweight formula is highly resistant to transfer. It forms a soft, comfortable film on the lips. Its smooth texture, obtained from a patented component, is easy to apply without shaking and offers a high-gloss effect.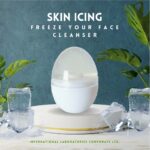 INTERNATIONAL LABORATORIES CORP., LTD.

- SKIN ICING FREEZE YOUR FACE CLEANSER
Minimalist, ideal for travel, it cleanses, brightens, refreshes and firms the skin in just minutes. Formulated with jasmine-scented Thai rice.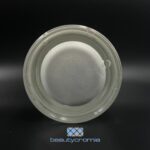 BEAUTYCROMIA SRL

- FULL MOON
A creamy, anhydrous formula that's easy to work with and transforms into a luminous, powdery veil as soon as it's applied to the face or body. Its cream-powder-shimmer effect is based on innovative casting and pressing technologies and a sublimating elastomer.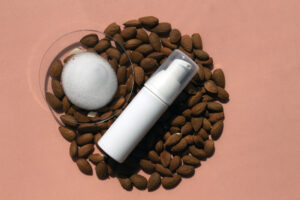 A primer with an astonishing ultra-light, water-based formula that creates a new sensoriality between gel and mousse. It acts as both a skincare milk that nourishes the skin with almond and a foundation that prolongs makeup wear. 
2023 FULL SERVICE NOMINEES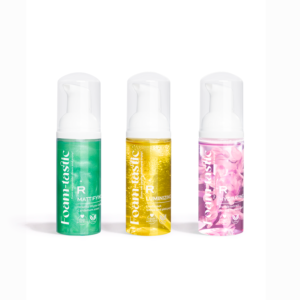 A primer with a soft, foamy texture, available in three versions – green, yellow and pink – containing a different active ingredient to either illuminate, mattify or moisturize the skin. The richness of its formula, containing 96% ingredients of natural origin, remains after rinsing with water.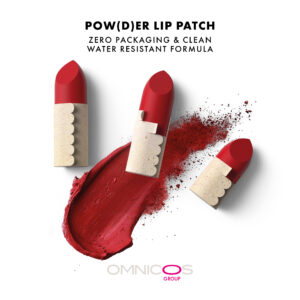 OMNICOS GROUP

- POW(D)ER LIP PATCH
With a texture halfway between that of a matte lipstick and a powder, it adheres perfectly to the lips and is water-resistant.  It dresses lips in a beautiful tattoo-like matte veil, yet is creamy and melting from the moment it's applied.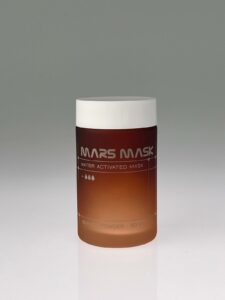 Inspired by the environment of the planet Mars, this powder face mask is based on kaolin. Its formula, enriched with special active ingredients with anti-oxidant properties, transforms with a small amount of water into a light, fluid, slippery texture whose sensoriality sets it apart from conventional clay masks.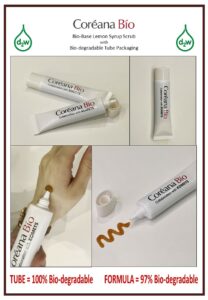 COREANA BIO CO., LTD

-BIO-BASE LEMON SYRUP SCRUB
Gently and effectively exfoliates face and body. Contained in a biodegradable tube, its water- and preservative-free formula contains a naturally-derived oil gelling agent and recycled natural lemon peel powder.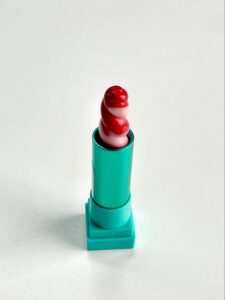 THAI HO BIO-TECH COSMETICS(TAIWAN)CO., LTD

- TWO-TONE TWIST LIPSTICK
The playful design of this lipstick is inspired by a traditional Chinese recipe, Fried Dough Twist.  Alternating white and red shades, it offers moderate chromaticity but combines the benefits of both lipstick and lip balm.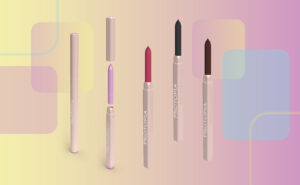 FABER-CASTELL COSMETICS

- REFILLABLE MECHANICAL COSMETICS PENCIL
It contains a refillable cartridge that can be easily removed and is exclusively adapted to its barrel. It works like an ordinary pencil with a twist mechanism. All components are single-material polypropylene (PP).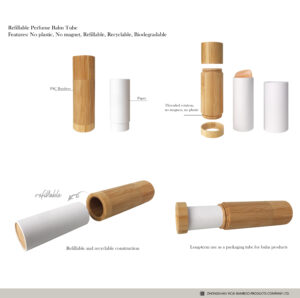 ZHONGSHAN YICAI BAMBOO AND WOOD PRODUCTS CO., LTD.

- REFILLABLE BAMBOO CONCEALER/LIP BALM TUBES
Plastic- and magnet-free, this container consists of a 1.2 mm-thick reusable bamboo concealer and a cardboard tube for the contents. Suitable for lipsticks, lip balms and concealers.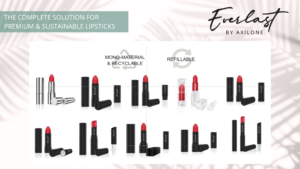 A complete packaging solution for recyclable and refillable lipsticks, with numerous options in terms of shapes, mechanisms and diameters. It is customizable with infinite possibilities for creating premium, long-lasting lipsticks.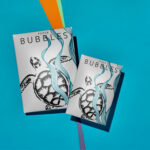 BALANCE INC.

- PAPER BUBBLE MAILERS
Paper bubble mailers and sheets customizable in size, shape and printing applications. They offer brands a sustainable packaging solution for their online business.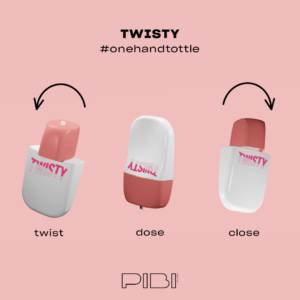 PIBIPLAST S.P.A.

- TWISTY
Dropper with a thin, retractable dropper tip for precise application. Compact with twist-lock closure, it can be used with just one hand. Made from a single PP material, it's compressible, hygienic and clean because it doesn't spill.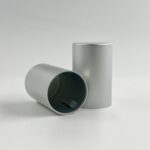 NV INTERNATIONAL (ASIA) LIMITED

- MONO ALUMINUM CAP
A patent-pending cap that can be easily recycled because it's made entirely of aluminum and requires no glue.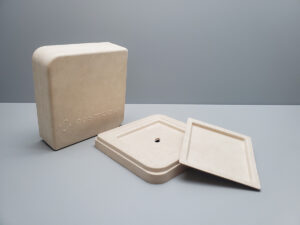 COSMOPAK

- STACKABLE PAPER PULP COMPACT
Compact case with stackable, easily nestable inserts that can include various shades or several formulas. Made with a blend of certified paper pulp and sugarcane pulp by-product, it is biodegradable.