Trend forecasting and consultancy agency, Cosmetics Inspiration & Creation will curate the Inspiration Bar, gathering the latest skincare and makeup product innovations around four distinct trends. Beauty specialists will walk visitors through disruptive textures, surprising effects, and directional packaging formats, bringing their expert view on successful product innovation. This sensorial journey is designed to guide and boost the creative process.
Come and meet them at booth E54.
Also, Cosmetics Inspiration & Creation, is proud to announce the lineup of industry professionals who will be taking part in four Beauty Talks.
For MakeUp in NewYork, Cosmetics Inspiration & Creation invites attendees to join them as they decode four distinct trends that will define the next normal for the Beauty industry. Leïla Rochet, the agency's Chief Innovation Officer, will be joined by leading industry figures to decode the major trends and consumer behaviors that will shape the industry in the years to come.
Sharing the common threads of fluidity and adaptability, joy and self-expression, each trend represents four opportunities for brands to reach new dimensions of excellence.
Two Days of Beauty Talks to attend in the Beauty Agora
Over two days, a selection of industry leaders will join CIC Chief Inspiration Officer and CEO Leïla Rochet in four Beauty Talks, where they will deep dive into each of CIC's core trends for the year ahead:
#1. Eco Icons – The Era of Deep Green Solutions
September 14, 11:00 am – 11:45 am in the Beauty Agora
Speakers : Leïla Rochet with Iva Teixeira, CEO of The Good Face Project
#2. Joy-Care – Beauty in the Name of Pleasure
September 14, 3:30 pm – 4:15 pm in the Beauty Agora
Speakers : Leïla Rochet with Olivier Zimmer, CEO, Spate and Addison Cain, Beauty Strategy & Innovation Manager, Spate
#3. Adaptive-First – Dismantling the Barriers to Beauty
September 15, 11:00 am – 11:45 am in the Beauty Agora
Speakers : Leïla Rochet with Nicole Fox, Global Enterprise Account Manager, Tribe Dynamics/Creator iQ
#4. Intelligent Hybrids – Engineered for Resilience
September 15, 3:30 pm – 4:15 pm in the Beauty Agora
Speakers : Leïla Rochet with Sarah Jindal, Mintel
Click here to see the Beauty Agora program.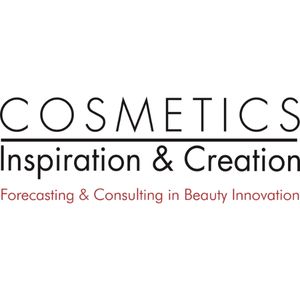 About Cosmetics Inspiration & Creation
Cosmetics Inspiration & Creation is an international trend forecasting and consultancy agency founded in Paris in 2007. The agency is dedicated to driving beauty and wellness innovation, helping brands identify new pathways and realize long-term growth through strategic foresight and trend inspiration.
The agency regularly delivers in-depth trend reports covering the global beauty markets, decoding the latest inspirations, market data, and deciphering product releases to feed your brand's innovation process. We convert insights and inspiration into bespoke leverages, tailored to specific goals and ambitions.
In a consultancy capacity, our global team of industry experts, cultural strategists, product developers, and beauty chemists works closely with brands to inspire new product directions and build innovative concepts. We have worked alongside the R&D departments of some of the world's leading makeup and skincare brands, to elevate their scientific message and inspire future-proofed innovation.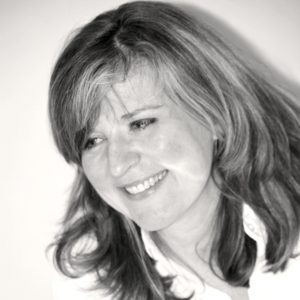 Offices in Paris
5 rue Descombes – 75017 Paris – France
Bureau : +33 (0) 1 47 64 75 08
Offices in Seoul
Latitude 37- #201, 54 Nonhyeon-ro, 159-gil
Gangnam-gu, Séoul 06029, Corée