In order of appearance on the picture: Wolfram Leistner (Eisen), Aude de Livonniere (Livcer), Eric Fresnel (Sleever), Denis Richard-Orliange (Strand Cosmetics Europe), Thomas Weckerle (Weckerle Cosmetics), Estelle Miasnik (Fiabila), Mario de Luigi (B.Kolormakeup), Barbara Bauer Kropf (Schwan Cosmetics), Sandra Maguarian (MakeUp in), Enrica et Renato Ancorotti (Ancorotti Cosmetics), Tim Eaves (Quadpack), Comtesse Marie Von Faber Castell (Faber- Castell Cosmetics), Kate Kong (Shya Hsin Group).
On June 20 & 21, MakeUp in Paris celebrated its 10th edition in one of the most prestigious places in the fashion capital: the Carrousel du Louvre!
An edition that started with an opening ceremony presented by Sandra Maguarian, co-founder and director of the MakeUp in shows, surrounded by representatives of 12 of the 15 exhibitors who have exhibited at the 10 MakeUp in Paris since 2010.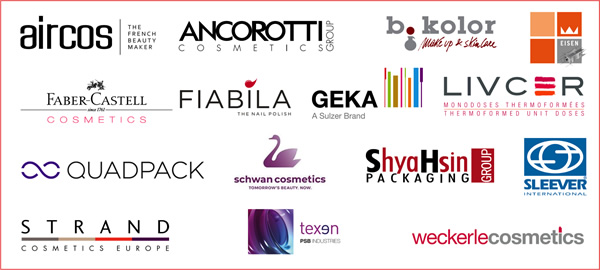 A big THANK YOU to the +4000 participants, to all the exhibitors who contribute each year to the success of the show but also to all the brands that have trusted us for 10 years and to the great experts in the Beauty World who never fail to come and share their passion and knowledge.
Rendez-vous in less than a year, on June 18 and 19, 2020, still at the Carrousel du Louvre, for a new chapter of this beautiful adventure!