With an estimated turnover of 213 billion euros in 2020 and an increasing trend every year, the beauty industry inevitably has an impact on the environment. In France, it is responsible for around 55,000 tons of plastic per year, just over 5% of all plastic packaging in households. Heavily criticized, it needs to rethink its design, manufacturing and marketing methods.
Driven by aware consumers who pay attention to a product's overall impact on the environment and the need for transparency, packaging manufacturers are retooling their processes to enable more sustainable design. The material used, its quantity, the impact of the design or the pollution caused by the manufacturing process, everything needs to be questioned and clean solutions found. As for consumers, the Dynata research institute (February 2022) found that the French are looking for cosmetic products that correspond to their values, a healthy lifestyle and their environmental and ethical concerns. Transparency, ethics, sustainability of products and readability of ingredients are the most important variables to them. This is where environmental responsibility can create new opportunities, both in packaging and product formulations.
Among the most important trends is reusability with refillable packaging, which is becoming increasingly popular in the cosmetics and perfumes market. There is an urgency for sure. France's AGEC law calls for a ban on single-use plastic packaging from 2040. No more greenwashing, the issue of sustainable and ethical environmental responsibility is no longer just a matter of communication. From the consumer's act of purchase to the brands' values, including packaging design, sourcing of raw materials, new manufacturing processes and packaging recyclability – the issue is complex and affects all stakeholders. The luxury industry has a duty to embrace this new approach. Balancing aesthetics and environmental responsibility is a challenge. It must be seen as a lever for innovation and value creation.
Since Mugler and his perfume fountain, refills have been an essential criterion for the design of cosmetics, makeup and skin care. Chanel, Dior, Hermès… Many luxury brands have now developed a refillable lipstick. Overall, the challenge of this solution is to meet the new expectations of consumers while maintaining the codes of luxury: Quality, performance and sophistication. Indeed, we must recognise that the habits of a certain category of consumers and retailers are slowly evolving.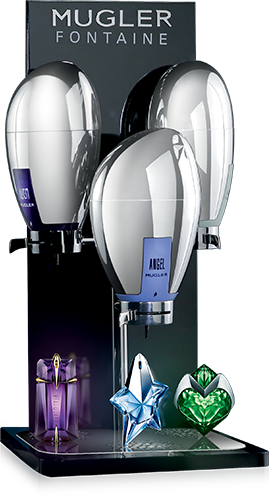 To reduce pollution, it seems logical to use fewer different materials and adopt the concept of monomaterials, as the brand has done. However, this sometimes means sacrificing a certain sophistication, which goes against the values of luxury. If monomaterials and recycled materials are an evolution in their own, technical constraints must be faced. These can be bypassed by developing packaging whose various components can be separated and then sent to a dedicated recycling channel. However, this requires a degree of cooperation from consumers and careful consideration of the capacity of recycling channels to accept these new wastes. Today, it is assumed that lipsticks, for example, will fit through the recycling chutes, but we know that this will change very quickly. For consumers, the selective sorting of cosmetics is less obvious than it is for food: most of us have only one garbage can in the bathroom. For stakeholders, developing a tool to assess the carbon footprint of these packagings, from design to manufacturing, is more than necessary.
Bio-based or recycled materials are also one of the many solutions to reduce pollution and plastic use in cosmetics. Like Blue Ocean Closures (screw cap made of paper) or Fil & Fab (PA6 made of fishing nets), they are adapted to the normal recycling flow. Not to mention the principle of upcycling, a concept that is not new and has been revived by some brands like L'Occitane in their stores.
We will have understood that the responsibility for the environment rests primarily on primary packaging. To address these challenges, Thierry De Baschmakoff has developed a program to create green innovations: "The Heart of Design". His first project focused on a new platform for fully customizable lipsticks. How better to answer this question than with an eco-design approach?
This new, versatile and customizable concept is based on simplifying all the products on the market today, without compromising the personality of each brand, and aims to be an innovative alternative that combines luxury, high performance and environmental responsibility. It is made entirely of a single material and has a very simple refill function that can be easily disassembled by the consumer, allowing him to separate and recycle the individual parts. Practical and easy to use are also important features of this new mechanism. Indeed, it is impossible to accidentally damage the grape, whether it is uncovered or not. In addition, the part of the envelope that surrounds the grape is fully customizable, with no restrictions in terms of texture or relief. This part is very often omitted because the existing mechanisms do not allow for decoration.
The door is open for more creativity with a strong signature. Finally, all manufacturing techniques are possible (injection molding, casting, 3D printing), which opens the field of possibilities from small series to large volumes, but also the use of noble materials such as glass, ceramics or wood.
The development of cleaner and easier to recycle products through innovative solutions for the beauty market has been a priority for several years. The partnership with Augros Cosmetic Packaging, an expert in plastic injection molding and decoration, is part of this objective.