XINYU TECH
J45
Xinyu Technology is a leading international company specialized in various types of high-quality packaging for cosmetics, skin-care, makeup, perfume and wine.

Established in 2005, Xinyu has 100,000 M2 "National Green Factories" and digitally driven automated production lines. The company has business offices and R&D centers in China and Japan, and also has a business office in the United States. It currently owns 88 patents, including 24 invention patents.

Xinyu Technology Co., Ltd. is a comprehensive packaging enterprise providing from product design, material selection, mould design & production, injection moulding, glass bottle sourcing, coating, hot stamping, printing, and assembly.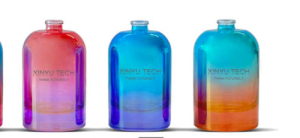 Auroral Metallization
Xinyu developed auroral metallization.
Xinyu is the only manufacturer in China able to mass produce auroral metallization.

Il est généralement métallisé sur du plastique transparent (tel que PMMA, PET, PETG, AS, etc.) et du verre, ce qui peut montrer une apparence magnifique avec une forte sensation de métal et un effet irisé de couleurs.
Il est généralement adopté pour les produits de soins de la peau haut de gamme, les parfums et autres matériaux d'emballage afin de mettre en valeur l'excell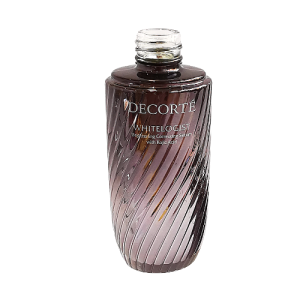 Shift Printing
Printing applied on uneven or irregular shapes. Xinyu tech overcame its technical difficulty and was able to produce in high quantity and quality within a short production time.