C4Q SRL
J20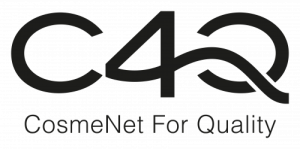 C4Q is the first Made in Italy Innovation HUB, for innovation in the Cosmetic, Make-up, Suncare, Nutraceutical and Medical devices area.
The HUB is able to accelerate the time to market, offering new products to the market in a short time, but always ensuring high quality standards throughout the entire production process.
BRIGHT BRAIN
An all-over light waterless formula with a high application versatility and brightness, suitable for face and body care. Characterized by a soft and pleasant texture it can be used as an eyeshadow, a highlighter, a spot light for the middle of the lips or for the eyebrow arch. A creamy, bouncy and playful pick-up that once applied on the skin unleashes a feeling of hyper-smoothness, spreadibility, bleandibility and a super light-thin effect with a harmonious coverage.
Enjoy your trip !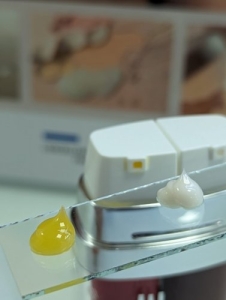 LIP SLEEPING MASK
Awaken to silky-soft lips! This night mask acts as a softening balm, enveloping lips for optimal hydration and nourishment. While you sleep, its plus of antioxidant and revitalizing ingredients help fight dryness and regenerate lips, leaving them soft, supple and vital. Get your lips ready to face a new day!