What an amazing edition we had this year, with you all the exhibitors and the tremendous amount of brands that have visited the show at the Center415 !
And with a first-day that broke the MakeUp in NewYork record in terms of guests who made the trip to discover your innovations, new products and lines, crowded aisles, plenty of business meetings, successful conferences…. It was an intense 2 days of business and networking, full of smiles, handshakes and the exchange of cards.
With an increase of participants compared to last year, it was the best show ever!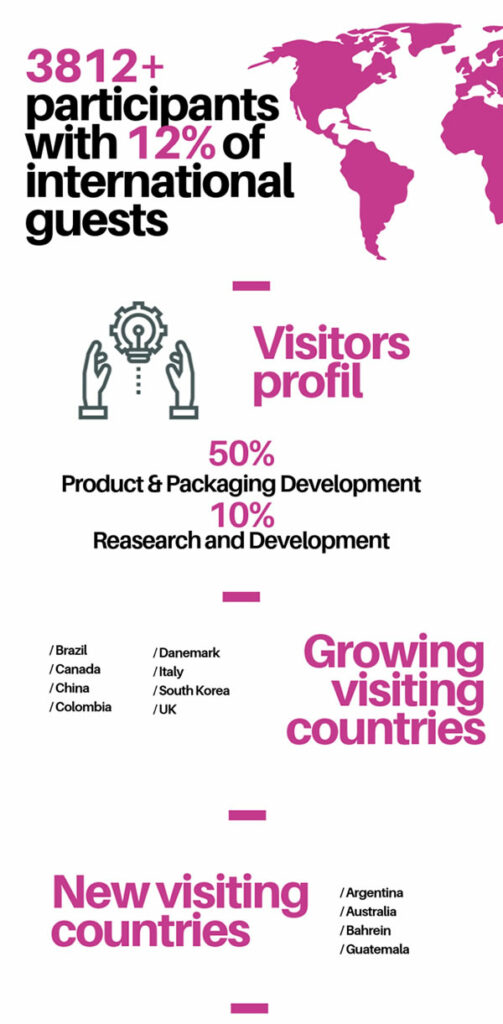 MakeUp in conferences : always at the top !
The success was huge as usual for conferences which gathered in two days and 13 sessions nearly 1340+ participants.
Innovations, trends, brands stories, market news… were some of the big highlights of the amazing MakeUp in NewYork conference program. Presented by the best experts of the Beauty world, you could find at the show all the info needed to launch a new line, improve products, better reach consumers and build an efficient marketing strategy!
Unanimously, exhibitors and visitors already signed up for next year's rendez-vous, this time at the Javits Center, in the magnificent and flodded with natural light River Pavillon !