From over 100 products entered in the competition, 28 new skincare and make-up products were nominated for this year's MakeUp in NewYork Innovation & Trends (IT) AWARDS. In July, a panel of 12 international experts, serving as the jury, evaluated the nominated products for the IT Awards upon the most groundbreaking and trendsetting items in the accessory, formula, full service, and packaging categories.
Alongside the upcoming IT Awards announcement at the Awards Ceremony, Ewelina Aiossa, MakeUp in NewYork 2023 Ambassador and IT Award jury member, will personally bestow "The Ambassador's Favorite" award to her preferred product from the 10 fresh skincare entries.
Accessories
4 new accessories have been nominated in this category from among the 10 submitted to the competition. 
They reflect current trends in sleek, environmentally-friendly accessories, but also introduce new make-up and skincare techniques.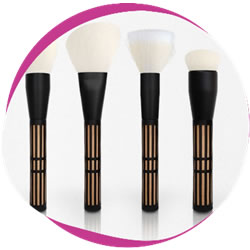 HNB CORPORATION
ZEN MAKEUP
BRUSH COLLECTION
Formulation
10 new formulas are nominated in this category from the 46 submitted to the competition. 
They represent an abundance of innovative formulas with or without water, combining dry and moist, powdery and creamy aspects. They enhance the sensorial experience, which plays an ever greater part in well-being by stimulating the sense of smell, but also the sense of touch, with refreshing effects and a range of light, gel-like, foamy or fluid textures. Between skincare and make-up, primers and complexion bases are sophisticated, with ultra-light formulas enriched with active ingredients that nourish, beautify and illuminate.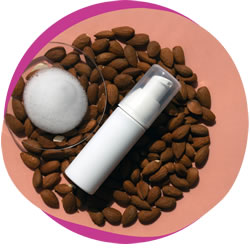 NUCO
PRIMER BUBBLES
Full Service
6 new Full Service are nominated in this category among the 18 presented in the competition. Taking the appearance of gel, powder or lotion and associated with bright colors or inspired by the planet Mars… The nominees in this category are all as attractive and effective. The new make-up is "eye- catching" with hypnotic effects and very beautiful matte aspects. Combining natural ingredients with powdered or gelled textures, skincare nominees in this category exfoliate, moisturize or regenerate skin beautifully.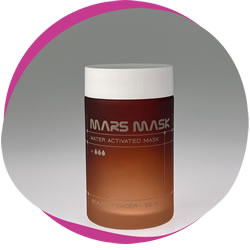 R&D COLOR
MARS MASK
Packaging
8 new packaging designs are nominated in this category from among the 32 submitted to the competition.
They attest to the fact that brands are increasingly supported in their sustainable approach, with single-material, glue-free or biodegradable packaging for easier recycling. This support extends to tertiary packaging, not forgetting highly accomplished customization in terms of shapes, sizes and finishes. They also innovate on the user's side, offering new and practical application methods to meet their needs.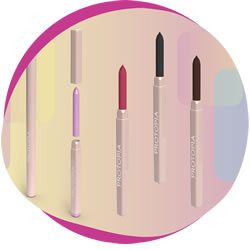 FABER-CASTELL COSMETICS
REFILLABLE MECHANICAL COSMETICS PENCIL
Don't Miss The IT Awards Ceremony at MakeUp in NewYork!
Wednesday, September 20th
9:30am in the Conference Room
IT Awards 2023 Ceremony – Skincare
and Makeup Innovation Competition