Since the pandemic has reinforced the need to take ownership of one's individual health and wellbeing, wellness is becoming more embedded in mainstream consumer lifestyles. High-profile lawsuits, recalls and environmental crises also contributed to greater consumer demand for beauty products with proven safety. These factors have led to a rise in ingredient-led beauty, which Euromonitor International sees as being propelled by consumers' quest to control their health outcomes.
Consumer demand rises globally for ingredient-led features
Ingredient-led beauty highlights the benefits of specific ingredients and empowers consumers to seek out specific actives to treat or prevent skin concerns. As consumers grow increasingly wary of brands "greenwashing" natural claims, they instead are informing themselves at the ingredient-level to better understand which claims have scientific consensus.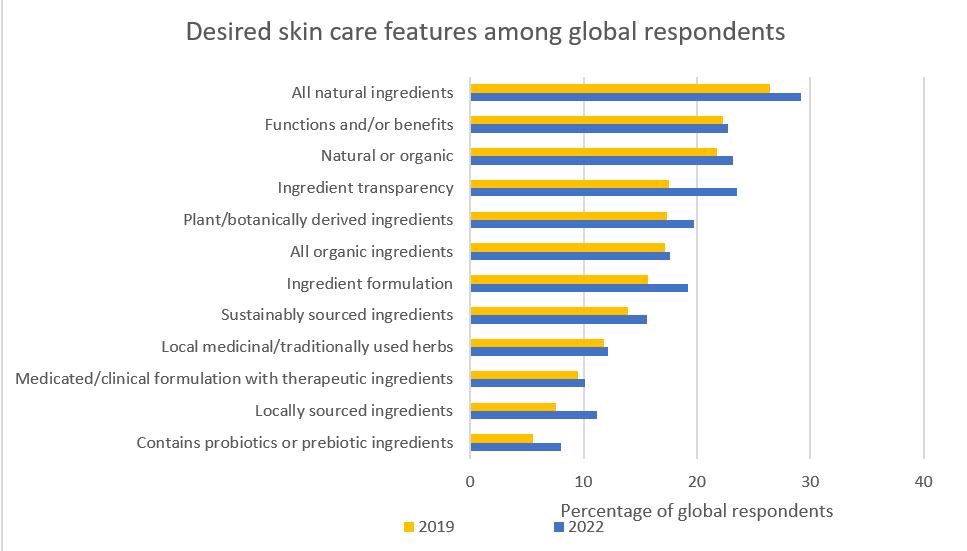 Source: Euromonitor Voice of the Consumer: Beauty Survey, fielded June to July 2022 (n=20,320)
When looking for skin care products, 19% of global consumers are influenced by "ingredient formulation"—up from 16% in 2021. "Ingredient transparency" and "locally sourced ingredients" also became more top of mind among global consumers since 2019. Euromonitor's Beauty Survey also found that ingredient consciousness has been rising among all generations, both males and females, and among minimalist, moderate, and extensive beauty product users.
Ingredients generate new positioning that expands wellness benefits and that popularises international beauty concepts
The rising priority of health and wellness is encouraging consumers to dig into specific ingredients stemming from traditional beauty concepts, opening up a nascent but burgeoning category of functional ingredients to the rest of the beauty world. Functional ingredients provide benefits ranging from boosting, activating or calming one's mood, and are meant to utilise therapeutic properties to address emotional wellbeing concerns, such as lack of sleep or stress.
Ayurveda, a traditional system of medicine originating from India, centres around achieving overall well-being by balancing the body, mind, and spirit. Ayurvedic beauty adopts a holistic "from inside out" approach, emphasising plant-based ingredients benefits to skin and hair. Ayurvedic ingredient players are investing in research to study the link between olfactory system and physiological changes. For instance, Sacheerome, an Indian-based fragrance and flavours company, partnered with universities to research the functional benefits of Ayurvedic ingredients, some of which include moringa, brahmi (Indian pennyworth) and kalonji (black seed).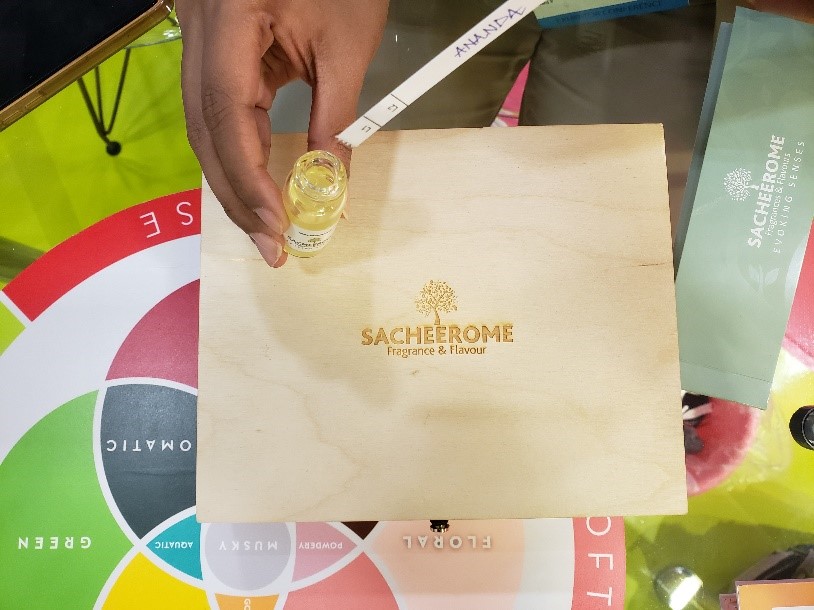 Source: Euromonitor
Ayurveda's holistic approach to health and beauty, which focuses on using natural ingredients and traditional formulations resonates strongly with Indian consumers, but has also seen expanding popularity in Europe and America. The UK and USA have witnessed a remarkable 28% increase in skin and hair care products featuring Ayurvedic claims between 2020 and 2023. Interest from multinational players in ayurveda beauty's functional ingredients is rising, as seen in Spain-based Puig's investment in Kama Ayurveda—a leading Indian ayurvedic beauty brand—since 2019.
Australian beauty, also known as "A-beauty", has fast developed a reputation for its fuss-free routine and pure ingredients. Brands tend to use plant-based formulations, with home-grown botanical ingredients such as papaya, pink clay, macadamia oil, and kakadu plum. A-beauty brands frequently highlight the use of native Australian ingredients as a unique selling point. Aesop has been at the forefront of publicizing A-beauty worldwide. Founded in 1987 in Australia, the brand was fully acquired by Natura&Co in 2016, before being sold to L'Oreal Groupe in 2023. Acquisitions of local brands by major players highlight the relevance of Australia's beauty credentials and innovative ingredient concepts.
Future outlook: Sustainability will influence the next wave of ingredients
When Euromonitor International surveyed beauty and personal care industry professionals, over half (52%) stated that the demand for sustainable ingredient formulations will be part of a long-term shift in consumer behaviour. That figure rose to 65% of beauty industry respondents in North America, with 28% agreeing that the shift is more relevant in a 5-year time period.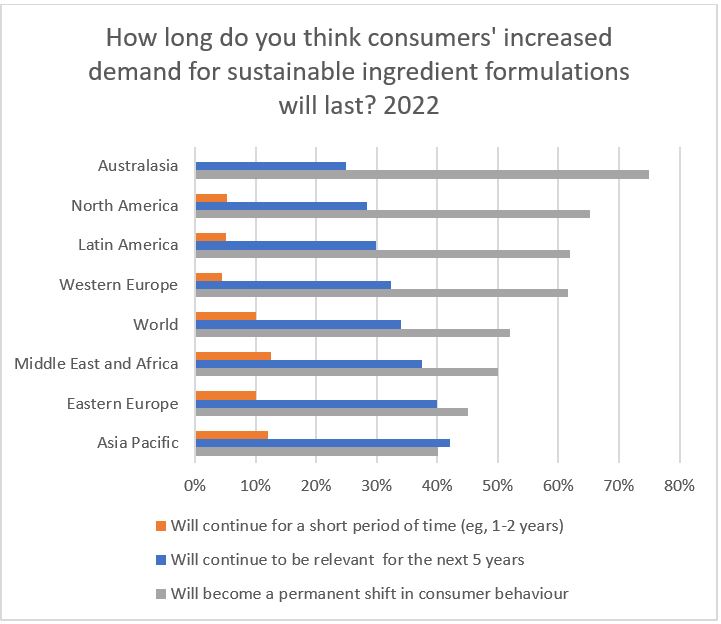 Source: Euromonitor Voice of the Industry: Beauty and Personal Care, fielded September 2022. (n=561)
As sustainability shifts consumer behaviour among consumers globally and as the beauty industry moves closer to its 2025 sustainability targets, biotechnology innovation will play a much larger role. "Green chemistry", which focuses on eliminating hazardous substances and adding or replacing previous ingredients with biobased ones, is set to become more mainstream. Beauty and ingredient players are already expanding ingredient research to bring green chemistry practices mainstream, but effective communication to consumers on how sustainability and holistic wellness can merge to make positive changes in the beauty industry.
By: Kayla Villena, Head of Beauty and Personal Care Research, Euromonitor