As soon as you cross the Javits Center – River Pavilion doors, be transported into the MakeUp in universe!
Start 2 days of intense business by being welcomed by Miss Teen Universe USA Morgan Claycomb and Martingcummings !
Get the chance to meet them by the entrance and be ready for inspiring conferences from global beauty leaders, shining trends agencies, ground-breaking innovations and much more !
A subtle mix of business, conviviality and expertise, this is THE secret formula of MakeUp in NewYork you will never experience anywhere else!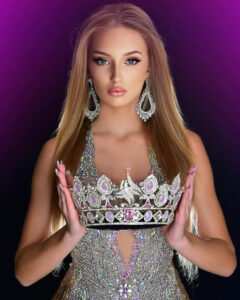 About Miss Teen Universe USA Morgan Claycomb
USA's Morgan Claycomb was crowned Miss Teen Universe 2022 in a glittering competition held at Teatro Nacional Rubén Darío in Managua, Nicaragua on Thursday, May 5. The 17-year-old beauty from Venice, Florida triumphed over 29 other contestants to win her international title. During the competition, she had to share a message that was important to her while on the stage. Claycomb chose to talk about mental health awareness, "and really pushing the 'You Are Enough' platform."
She wants to use her win to continue pushing for mental health awareness.
About Martin G Cummings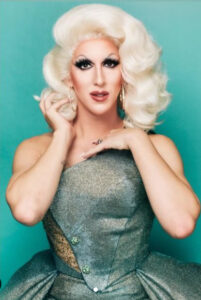 Marti Gould Cummings is a NYC drag artist, television personality, and political figure. Throughout their nearly decade long drag career Marti has been a regular fixture in the nightlife world performing up to 6 regular shows a week. They have sold out concerts at 54 Below, Lincoln Centers Big Apple Circus, Dixon Place and regularly tour the world with Atlantis Cruises.
Marti's album A Very Mary Holiday features some of broadways brightest stars including Tony Award winner Cady Huffman and Tony Award Nominee Daphne Rubin-Vega.
You can see Marti on Fusion televisions Shade Queens of NYC, on The Marti Report on LOGO, Dragged on Yahoo! and on The X Change Rate on The Build Series.