Two (amazing) days of beauty innovation, co-creation, new collaborations and trends exploration wrapped up this successful MakeUp in NewYork 11th edition !
Thank you to each and every one of you for re-enchanting beauty at MakeUp in NewYork and for making this edition such a success!
The energy and enthusiasm of each of the 3,453 participants confirms the dazzling recovery of our industry and the growing expectations for skincare and makeup business.
A chance to connect and explore new beauty horizons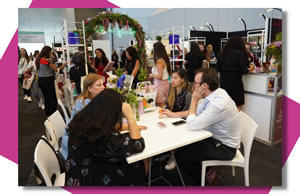 So many beauty business possibilities on our exhibitors' booths! The creative energy was overwhelming!
+124 skincare and makeup suppliers were present to help you better apprehend your future projects: new collaborations blossomed and we will certainly see the outcomes soon!
Decoding trends with a fine-tooth comb!
The Beauty Agora was the chosen venue for no less than 14 talks, each one more enlightening than the last! Cosmetic trends were examined and analyzed by our renowned experts for your greatest pleasure and curiosity!
Innovation was at the heart of our show!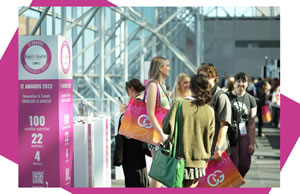 This edition, our exhibitors showed their creativity thanks to their innovative and trendy products: the A316 ROYAL BALM from R&D COLOR or the CHERRY SMACK lipstick from REGI, the OCEAN BRUSH from RAPHAEL MAKEUP BRUSHES, the 100% PP MONO MATERIAL AIRLESS from TAESUNG or the BEAUTY PILLS from OPAC… enough to give free play to your makeup and skincare ideas!
(Re) Discover the IT Awards nominees & winners
Until we meet again for our 2023 edition, we look forward to seeing you at MakeUp in LosAngeles, on 16 & 17 February 2023!