You know how to light up a room! We're thrilled to have shared the incredibly successful 13th edition of MakeUp in NewYork with you – where two remarkable days were dedicated to beauty innovation, co-creation, forging new collaborations, and exploring emerging trends.
We extend our gratitude to each and every one of you for contributing to the evolving world of beauty at MakeUp in NewYork, which played a pivotal role in making this edition a resounding success!
The unwavering energy and enthusiasm displayed by the 4 500 participants marks the resurgence of our industry and the anticipation surrounding skincare and makeup ventures!
We hope you had as much fun as we did and look forward to welcoming you at the next edition of MakeUp in NewYork in September 2024!

>> Share Your Experience With Us
We deeply appreciate your role in propelling our continuous evolution and fostering our continuous growth. Thank you for your ongoing support, which fuels our progress day by day!
Check Out Some Highlights From the Show!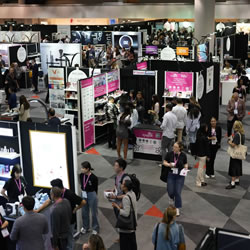 Top Exhibitors Help Beauty Brands Reach New Heights
A total of 150 exhibitors were in attendance, dedicated to assisting you in fully grasping your upcoming projects. The result? Flourishing new connections that promise to yield exciting outcomes in the near future!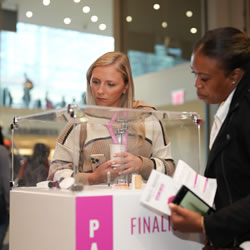 The Most Innovative and Trendy Winners (IT Awards)
Whether it be the sensational Roll and Remove Beauty Spheres from MS BeautiLab or the unique makeup brush Segno from Pennelli Faro S.R.L., our exhibitors showed everyone their ability to bring innovation and creativity to life!
Find the List of Winners Here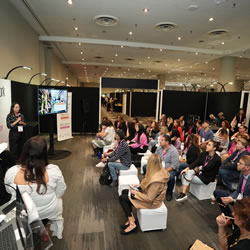 Expanding Your Knowledge and Embracing the Future
Industry-leading brands hosted 13 conference sessions and 14 workshops that offered valuable insights, tips, and knowledge; they provided opportunities to learn from experts and gain a better understanding of the every-evolving beauty industry.
Make sure to mark your calendars for MakeUp in LosAngeles taking place February 14th and 15th, 2024 at the LA Convention Center!