Explore the exciting landscape of inclusive beauty, where beauty brands are revolutionizing their product lines to cater to a wider range of skin tones, types, and specificities.
Discover how the beauty industry is recognizing the importance of research and development tailored to melanin-rich skin, other unique skin characteristics, individualty and ways of life.
Engage in the conversation as we unravel transformative trends and breakthroughs that are redefining the beauty industry.
Witness firsthand how companies are embracing these trends and promoting a more inclusive and representative beauty landscape.
Together, let's celebrate the beauty of individuality and pave the way for a more inclusive future.
Exciting "Inclusivity" insights await you within our program…check out a sneak peek 👇
Singular beauty: from inclusivity to individuality
14 June 2023 – 2:30pm – 3.15pm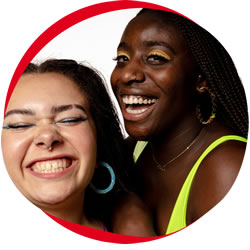 Celebrating individuality has become essential for today's consumers when making purchasing decisions and will continue to be at the forefront of consumer demands.
Looking to embrace inclusivity and individuality, consumers today and tomorrow will increasingly search for brands that understand and celebrate their uniqueness.
Spanning across many aspects of a demographic — from personality to personal preferences and needs, to cultural affinities, sexuality, gender definition, and age — a vast array of demographics combined together create one's individuality. With this in mind, SINGULAR BEAUTY celebrates what makes each individual unique and will become an integral part of the industry in years to come, attracting consumers to brands who embrace inclusivity and consumer individuality.
Michael Nolte – Beautystreams
The science behind melanin rich skin. Moving beyond inclusivity
15 June 2023 – 1:30pm – 2:15pm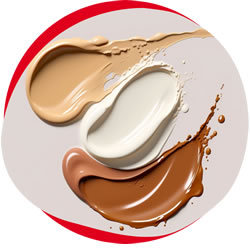 Science at the service of diversity: going further in our knowledge of pigmented skins and their specific needs, a true R&D approach to support the beauty of tomorrow.
In the post-Rihanna era, where are we in terms of diversity? All brands now claim to be inclusive, but what about scientific knowledge and R&D approaches? What exactly do we know about melanin-rich skin and its specific needs? Did we really end up with the right products and the right ingredients?
While all the brands claim to know how to make products adapted to everyone, and at the same time we are more and more concerned about the unique needs of each person and are looking for more personalization, wouldn't it be obvious to see a specific offer for melanin skins being developed?
Aïmara Coupet – Be+Radiance
Dr Imen Jerbi Azaiez – 4-5-6 skin