Dear amazing MakeUp in Paris community,
We couldn't be more grateful for the incredible moments we shared together at MakeUp in Paris! Your presence and enthusiasm brought beauty to life in the heart of the beauty capital.
We want to take a moment to thank each and every one of you for making this edition a historic one. With a record-breaking number of 4,579 participants and an impressive increase of 28% compared to last year, we can proudly say that MakeUp in Paris is definitely THE go-to event for discovering the latest trends and innovations in skincare and makeup.
But it's not just about the numbers. What truly made this event special was the magical atmosphere we created together. From the lively exchanges to the inspiring encounters, the passion for beauty was contagious. We were thrilled to witness the unique chemistry that flowed through the venue, making it a friendly and intimate gathering for all.
We look forward to welcoming you back on May 29th and 30th, 2024!
150 Exhibitors pushing the boundaries of Innovation and creativity
From groundbreaking skincare ingredients to cutting-edge formulations, accessories, full-service solutions, and packaging, 150 exhibitors have unveiled a wealth of exciting advancements in skincare and makeup.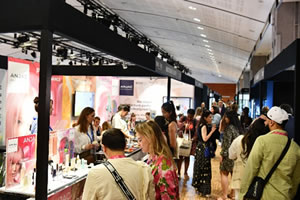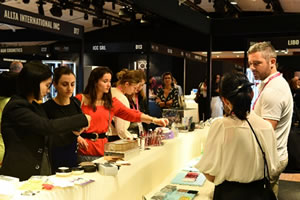 An immersion into the Future of Skincare and Makeup Trends
Over 50 experts took the stage to explore diverse trends such as inclusivity, waterless beauty, artificial intelligence, sustainability, or the evolving preferences of Gen Z consumers… These highly attended sessions sparked deep interest and served as a source of inspiration, driving innovation and fostering creativity within the industry.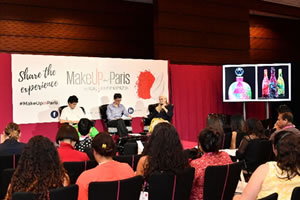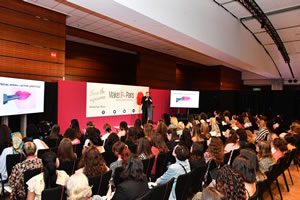 Celebrating Innovation: unveiling the Winners of the IT Awards 2023
This year's IT Awards showcased a record-breaking participation of exhibitors with over 117 entries submitted. Winners included TEXEN's Multi Intensity Brush in the Accessories category, MS BEAUTYLAB's Supernova Green powder in the Formulation category, TRENDCOLOR's coCOOLmelon blush in the Full Service category, and LIBO COSMETICS CO., LTD's Venus rechargeable lipstick in the Packaging category. Special mentions were given to AIRCOS, ANJAC HEALTH & BEAUTY's compact eyeshadow Hypnotic Very Noir and CHROMAVIS FAREVA's MAYA technology.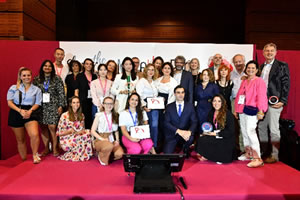 Almost 100 free treatments offered to the Centres de Beauté CEW
Visitors and exhibitors showed their attention and generosity by participating in a makeup and photo shoot animation organized to support the Centres de Beauté CEW. In collaboration with the Makeup Artists from « Le Campus des Maquilleurs » and with the generous contribution of GEKA GMBH, INCA COSMETICI SRL, RED OF VIEW SRL, and TRENDCOLOR, who provided the makeup products, each participation made it possible to offer an aesthetic treatment in one of the Centres de Beauté CEW. Thanks to the participants' generosity, a total of €3,220 was raised for this cause dear to MakeUp in Paris.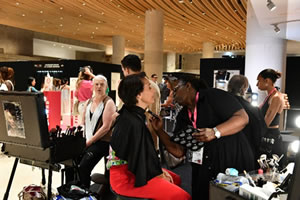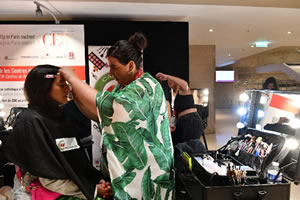 📷 New! Find the photos of you taken during the show!
Thanks to the power of AI, we are proud to offer you a unique opportunity to retrieve all the photos taken of you during the show.
With our official photographer on-site, we have documented every aspect of the event to provide you with lasting memories. Access your personalized photo gallery and gain immediate access to a collection of high-quality images featuring you.