As we know, the beauty industry is enjoying a renewed dynamism, which MakeUp in Paris was the center of for 2 days.
From inspiration to innovation through creation, all the actors and ingredients of this new revival were present at the Carrousel du Louvre.
Inspiration enlivened the entire community, from the celebration of 100 years of beauty in the Museum, to the experimentation of natural sensoriality in the ephemeral laboratory, or in the packed conference and workshop areas.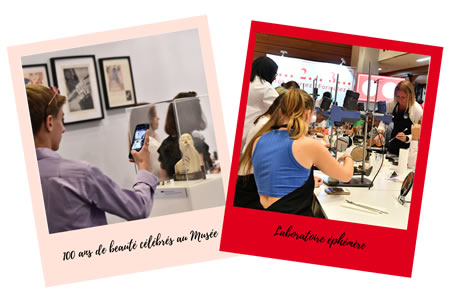 Perfect expression of this dynamic, the innovation of the exhibitors was manifest and highlighted by the IT Awards: from the unexpected Flexxxy palette from Chromavis to the solid serum from Pharmacos, to the refillable and customizable lipstick from Aptar, not forgetting the oyster shell brush from Raphaël.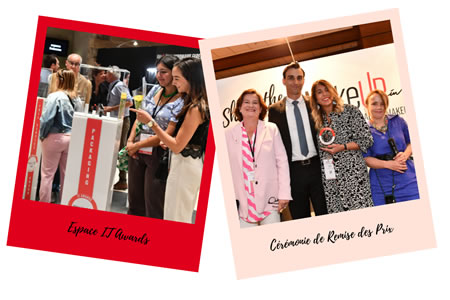 On the booths, the effervescence was palpable! The new products from the 120 skincare and makeup exhibitors triggered a lot of business meetings in the aisles of the show and generated new collaborations whose fruits we will soon discover in the beauty racks!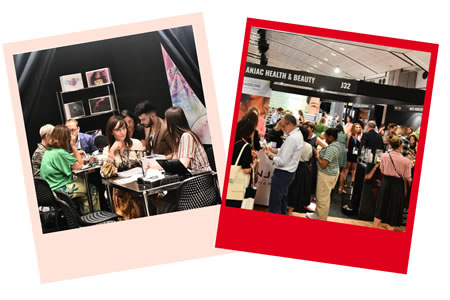 Serving tomorrow's beauty, MakeUp in Paris welcomed no less than 12 trend agencies and more than 20 experts who, from color to solid cosmetics through the metaverse unveiled its contours, welcoming no less than 1,200 participants looking for inspiration and prospective.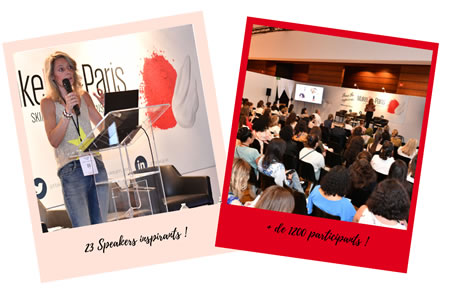 Our raison d'être "Where passion meets expertise" has never been as true as last week at the Carrousel du Louvre.
From the bottom of our hearts, thank you to the 3,580 participants who made this 12th edition a success!
See you on June 14 and 15, 2023 for the 13th edition!
The MakeUp in Paris team