Today, our beauty routine is shared between cosmetics products and tweakments (non-invasive treatments like fillers, Botox and other micro-procedures).
Globally tweakments are booming. Over 7 million people in the US alone underwent Botox in 2022 (The Aesthetic Surgery Education & Research Foundation) and the global dermal fillers market is expected to reach a value of $8.74 billion by 2029 (Fortune Business Insights). These fillers, Botox and other micro-procedures are now fully integrated into many consumers' beauty routines.
Beauty brands of the future must face the question – replace, or support the tweakment journey?
Replacing Tweakments
Thanks to advancements in technology and new ingredient molecules, 'tweakment'-inspired cosmetics are an emerging product category showing exciting innovation potential.
Replacing lip filler:
Gone are the days of chilli-infused lip glosses that not only hurt but sensitize the surrounding area of your lip. The original ingredient used in lip fillers – hyaluronic acid – is re-introduced into the lip plumper product category. Hyaluronic acid used to rely on low weight to better penetrate into layers of lips. Now, new smarter technologies emerge:
The Droplette 17-Volt Lip Plumper uses microinfusion technology to bypass the skin barrier, penetrating collagen, hyaluronic acid and peppermint deeper into the lips. U Beauty's Plasma Lip Compound uses two different forms of hyaluronic acid: HA Spheres that sit on top of the lips to visibly volumize, and long chain HA that is delivered deeper into the lips to plump damaged areas from within. Ingredient supplier Givaudan uses microencapsulated high molecular weight hyaluronic acid in its Spherulite lip plumper. It goes deeper into the skin via a new vectorization technology.
Replacing the eyelid lift/facelift:
A growing look in the West is that of a 'Snatched Face' – a pulled up and back, lifted, tight face. The trend to remove your buccal fat, achieve a 'Fox Eye' (thread and lift your eyebrows) and an increase in tightening, radiofrequency procedures play their part in this. The traditional blepharoplasties (eyelid surgeries) and facelifts have evolved to target a much younger demographic.
Leading products promising the same eye-lifted effect at a fraction of the risk include SBLA's Eye Lift Wand and Bionike's Defence Color Eye Lift Eyeshadow. The former works its magic around your eyes by instantly eliminating crow's feet, creased, hooded and droopy eyelids. With what the brand describes as a 'revolutionary SBLA66 PEPTIDE molecule', this powerful peptide works to lift and smooth the skin around the eyes, diminishes puffiness, evens the skin's texture, and improves discolouration. The eyeshadow stick takes a triple-action approach to eyelid tightening. Hyaluronic acid plumps, Tabebuia botanical extract reduces sagging and a biotech active tense and tightens.
Supporting + Enhancing Tweakments
Cosmetic products that support the tweakment journey are known as pre or post-procedure. The 'pre-procedure' product prepares the area to optimally receive the treatment. The 'post-procedure' focuses on healing and soothing. A pioneer in this market is Crème Resque by Tracie Giles. It enhances the results of any aesthetic treatment (usually by adding a bit of hydration or gloss to the area), speeds up healing and reduces redness. Innovation comes in its use of beta-endorphins and cortisol regulators; these reduce the anxiety and pain that can come with these micro-procedures.
Beauty products that enhance the tweakment show an exciting, untapped beauty challenge; how to augment the already augmented face? While most consumers want their tweakments to look so natural they go unnoticed, there is a growing number that enjoy an overinflated, hyper-real appearance. These consumers want cosmetics to make their tweakments look bigger. The unnatural proportions of these looks call for new products and techniques to make them stand out.
New areas of product development include sculpting out the lip contour, focusing on the peri-oral area and exploring gloss technologies for the ultra-3D lip.
Want to hear the rest of this story? Come to our talk at Makeup In Paris on Wednesday the 14th of June at 1:30 pm. Fast Track to Aesthetics – What's Next in Aesthetic Medicine to Inspire Your Upcoming Beauty Launches?
---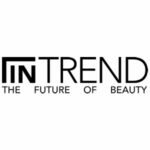 In-Trend LTD
In-Trend LTD is a beauty ideation and intelligence agency based in London. Focused on everything from aesthetic medicine and professional services to make-up and skincare. In-Trend LTD is connected to on-the-ground professionals and beauty innovation worldwide – being fed in roots of information, and turn them into blooming trees of inspiration for its clients'.