With so many factors impacting our bodies, Carlin explores three ways that brands and companies can become life coaches and help their consumers deal with the frailties of the times.
To stimulate a benevolent psychic well-being
The world health organization has stated that the stress of socio-economic inequalities and the quarantine effects of covid-19 will have "enormous and lasting" consequences in the coming years worldwide1.
As a result, mental health is becoming a major issue, intensifying the desire of individuals to find ways to lighten its load. In this sense, the beauty sector wants to provide answers.
Thus, research is valued. For example, the chinese neuroscientist hailan hu was awarded the "l'oréal-unesco prize for women in science 2022"2 for her research in neuroscience. These have shed light on our knowledge of socio-emotional behavior and mental disorders. Her work has helped to decipher the mechanism of depression and to design a new generation of antidepressants.
To accompany the active ageing of the population
According to a who report, by 2030, one in six people in the world will be 60 years old or older. At the same time, this population will increase from 1 billion people in 2020 to 1.4 billion3. This aging process is much more rapid than in the past, which means that all countries must take up major challenges to prepare their social and health systems to make the most of this demographic change. And when we know that by 2030, people aged 60 and over will represent one third of europe's purchasing power, i.e. 16,000 billion dollars4, we find a new motivation to take a (real) interest in them!
To do so, the beauty sector can participate in an innovative way to the challenges of maintaining an active aging. The latter aims to optimize continued participation in society, while improving the quality of life.
For example, laia millan català (from elisava university in barcelona, spain) has designed "ikigai"5 a smart mirror to help people with early dementia. Using facial recognition technology, it suggests a series of daily routines to the user that help delay and minimize the effects of this pathology.
Sharing a sensory hedonism
While sobriety and moderation are imposed as imperatives for survival, health and/or ecology, the benefit of regaining our natural impulsiveness could well become essential.
In his latest essay6, the American writer Bill Hayes links his personal experience to the study of the cultural and scientific history of exercise. An analysis that leads him to encourage the simple joy of movement as a primary motivation and to reconnect with his childlike qualities.
More broadly, this call to reconnect with a form of spontaneity echoes our desire to reconnect with each other: 68% of global users of the dating site Bumble say they are more open to demonstrations of affection in public after the pandemic7. Logical, after months without physical contact, the "skin hunger" is felt!
Thus, accessing a hedonism that awakens our dormant sensations and stimulates beneficial emotions could allow the beauty sector to become the vector of a rediscovered fundamental jubilation.
In this sense, brands no longer hesitate to combine technology and emotional care to share a new sensory hedonism with their customers: opting for a sensual approach, the Portuguese homewear brand Gräffenberg8 offers garments made of 22% G cotton, a 100% natural virgin cotton catalyzed with copper oxide. This biocidal beauty fiber gives the fabric permanent skin care properties and antibacterial powers. The garments are then infused with Coenzyme Q10 (CoQ10), which unlocks with use to increase the antioxidant complex.
More implicitly, with Mind-linked Bathbot9, Amorepacific analyzes human emotions through brain wave signals. The innovation allows a robot to make a personalized bath bomb in less than a minute, with the color and scent selected based on the analysis results. Mind- linked Bathbot received the CES Innovation Award Honoree 2022.
To explore the issues and solutions that will allow you to anticipate tomorrow, Carlin invites you to visit us at our booth during the Make up in Paris show, or to contact us for a presentation of our new Beauty trend book and our expertise in customized consulting.
---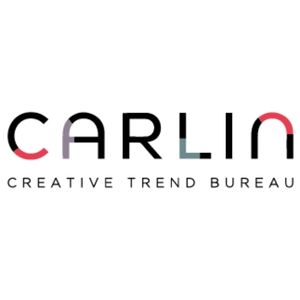 Carlin Creative
The Carlin International Group was founded in Paris in 1947, making Carlin the world's first trend agency.
The spirit of entrepreneurship and innovation has always been at the heart of the Carlin Group's DNA, and this is reflected throughout the key dates in its history.
Carlin anticipates consumer behaviour around the world to develop strategies and create products that will ensure the success of its clients.