MakeUp in NewYork is just around the corner with its 2022 edition from 14 to 15 September at the River Pavilion (Javits Center). While waiting for this major event, get a taste of the thrilling program we're packing for you.
Step into an unparalleled source of inspiration and a unique opportunity to access custom inspirational content.
Cosmetics Inspiration & Creation will host four Beauty Talks, each outlining a key beauty theme that will impact the industry over the year(s) ahead. Leila Rochet, the agency's Chief Innovation Officer, will be joined by leading industry figures to decode the major trends and consumer behaviors that will shape the industry beyond 2022.
Cosmetics Inspiration & Creation will also be bringing its signature Inspiration Bar to New York, where the team will showcase the latest product innovations from the worldwide beauty market .
"The last two years have forever changed the way consumers think, behave, and shop. Their shifting expectations and priorities are driving rapid change within the industry. Today's beauty shoppers are ingredient-savvy, results-driven and boosted by the creative outpouring on TikTok, and they are tempted by brands that fit into their dynamic new mindset." Explains Leila Rochet.
To effectively engage with today's consumers, brands must meet their search for hedonism, heightened wellness and deeply-rooted ethics with innovation and creativity.
The agency will define four distinct trends, representing four opportunities for brands to reach new dimensions of excellence.
Trends will be revealed in the next weeks, stay tuned and join us in New York on September 14 and 15 to get valuable insights into tomorrow's global beauty market trends.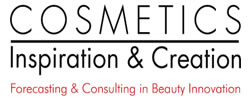 Cosmetics Inspiration & Creation is an international trend forecasting and consulting agency founded in 2007, dedicated to beauty innovations. Tailored reports offering Consumer Insights and Market Intelligence are also available to boost innovation and transform insights into bespoke leverages. The agency leverages trends and industry expertise to build innovative concepts, elevates scientific stories to help R&D departments, and recommends bespoke innovative concepts or platforms for international brands.
For more information, contact contact@inspiration-creation.com or visit the website at www.inspiration-creation.com. Follow the team on Twitter & Instagram: @cosmeticseeds.