Consumer are returning to former makeup habits. In the US, women are reverting to their old makeup routines and even upping their game now that most masks are no longer mandatory and more people are heading back to work, trips and events. Indeed, according to The NPD Group, approximately 70 per cent of makeup wearers are back to their previous practices or are wearing more makeup than they did last year. NPD Group, 21 June 2022
With makeup sales up 22% from January to May 2022, compared to last year, it's high time to be a major part of this new chapter in cosmetics history.
Make your mark and offer innovative makeup products in line with consumer demands.
On September 14 and 15, MakeUp in NewYork will be the place where skincare and makeup professionals will meet to respond to this renewed enthusiasm for makeup. Join us and meet the beauty industry at the River Pavilion – Javits Center!
Looking for news ideas and products to launch or develop your beauty brand?
MakeUp in NewYork is THE beauty business gathering between brands and suppliers in formulation, packaging, ingredients, full service & accessories.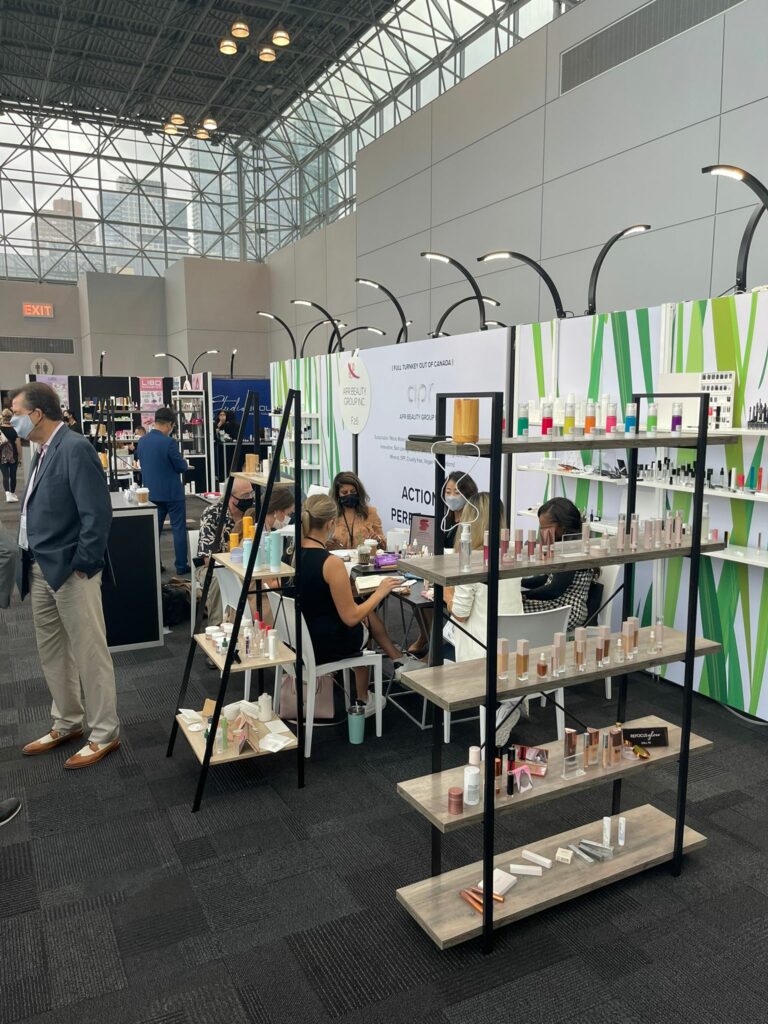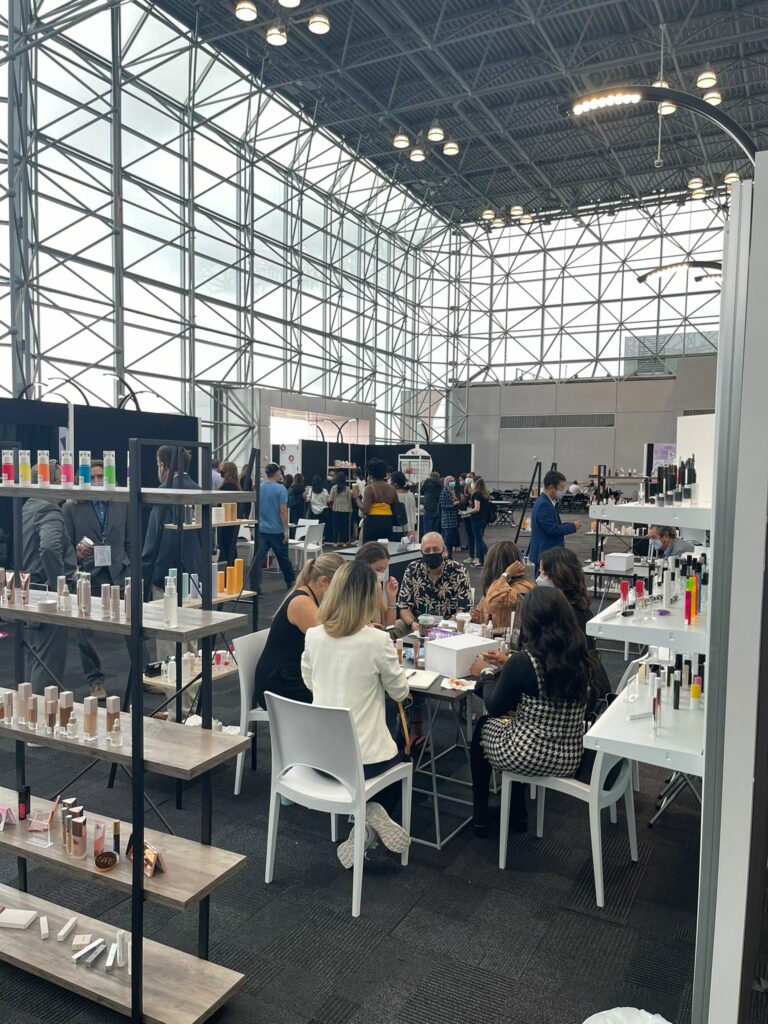 Spot your future partners and meet them at MakeUp in NewYork!
ACT BEAUTY FRANCE
AIRCOS
ANCOROTTI COSMETICS
ANJAC HEALTH & BEAUTY
ANYA COSMETIQUES S.R.L.
APTAR BEAUTY + HOME
ARTCOSMETICS
B&B COMPANY CO., LTD.
B.KOLORMAKEUP & SKINCARE
BEAUTYCROMIA
BORMIOLI LUIGI
BRIVAPLAST GROUP
BYJIN
C&C INTERNATIONAL
CALYPSO COSMETICS
CHAO LING
CHEMICOS CO., LTD.
CHROMAVIS FAREVA
COCO COSMETICS
CONFALONIERI MATITE SRL
COSMECCA KOREA CO., LTD.
COSMEI SRL
CTK COSMETICS
EISEN SHARPENERS
EUROMAKEUP
EUROTEXTILE
EYTELIA – WE ARE SILICIUM
FABER-CASTELL COSMETICS
FIABILA
FR&PARTNERS
GEKA GMBH
GOTHA COSMETICS
HCP PACKAGING
HCT BY KDC/ONE
ICC S.R.L.
IL COSMETICS GROUP
INCA COSMETICI SRL
INTOPS CO., LTD.
ITALCOSMETICI
ITIT COSMETICS
JESPON CO., LTD.
JIA HSING GROUP
JWU CHING COSMETICS
KUNCAI EUROPE B.V.
LEONARD BRUSHES
LIBO COSMETICS CO., LTD.
LILIANA COSMETICS
LIVCER MONODOSES
LUMSON
MAGNOLI COSMETICS CO LTD
MARCHESINI GROUP S.P.A.
MEIYUME
MKTG INDUSTRY
MPLUS COSMETICS
MS BEAUTILAB
N&K COSMETICS
NASTRITEX S.R.L.
NECOS
NINGBO JIELI COSMETIC PEN
NIPPON SHIKIZAI
NUCO
OMNICOS GROUP
PASCUAL
PHARMA COS SRL
PIBIPLAST
PVL BEAUTE
QUIZ COSMETICS
R&D COLOR
RAPHAEL MAKE UP BRUSHES
RED OF VIEW SRL
ROVAL
S&J INTERNATIONAL
SAMHWA CO., LTD.
SCHWAN COSMETICS
SHADELINE
SHYAHSIN PACKAGING (SHP)
SICAF
SIMP
SUNG JIN
TAESUNG
TAIKI COSMETICS EUROPE
TAIR JIUH ENTERPRISE
TANKLUX S.R.L.
TECNOCOSMESI S.P.A.
TONNIE COSMETICS CO., LTD
TRENDCOLOR
WORLD SPONGE
ZIGNAGO VETRO
Shape up your beauty business at MakeUp in NewYork, 14 & 15 September 2022!