By Mallory Huron, Senioe Strategist for Beauty & Wellness
Gen Z and Gen Alpha consumers look for experimental beauty that brings them a sense of control and empowerment, as tactility and fun resonate with younger generations. Texture and sensorial beauty stir up feel-good emotions, while packaging offers a dose of whimsical escape through brightly colored patterns, food-inspired launches, and thoughtfully created textures. Dopamine colors also gain in popularity, as we see lively, bold shades create an instant mood boost that uplifts consumer spirits.
Sensorial Textures
The tactile, sensorial product trend is still going strong, as we see younger consumers in particular gravitate towards fun, creative, and experimental textures that create a sense of play and offer a novel element to familiar routines. BeautyBlender's candy-themed gummy bear cleansing set, for example, introduces a sweet, nostalgic aesthetic to makeup brush cleaning to enliven a normally mundane task, with a gummy bear shaped scrub mat and gummy bear shaped, sweet-scented cleansing soap. Next, simple body and facial cleansing also receives a welcome update, thanks to brands like Allkinds, whose Jelly Soap range features a jiggly, wobbly texture that bounces, offering a joyful element to bath time that lasts through several washes. Lastly, shifting product elements create a sense of surprise and a unique user experience: Essence's Positive Vibes Only Color-Changing Blush Stick changes from a green to soft pink with its pH-reactive formula, creating a one-of-a-kind color for each consumer and creating colorful, sensorial engagement.
Food Inspired
Food-inspired launches also grow in popularity, adding an element of delicious fun and sensorial indulgence to beauty. Too Faced recently debuted two palettes inspired by childhood breakfast favorites: modeled after Strawberry Frosted Pop Tarts and Brown Sugar Pop Tarts, the palettes feature scented shadows in shade colors, textures, and names that align with the sweet theme. Next, we see bright, tropical fruits like dragon fruit grow in popularity among consumers for both its bright color, succulent taste, and tart, floral scent, resulting in skincare products like Purlisse's Dragonfruit + Niacinamide Moisturizer, which offers replenishing and revitalizing benefits thanks to the antioxidant powers of dragon fruit extract. Even fast food favorites like hot sauce inspire creative, engaging products: NYX Cosmetics' Hot Sauce collection creates a spicy excitement for their Shine Loud Lipstick formulas. The Xxtra Hot Sauce Collection draws inspiration from hot sauces, and features shade names like Chipotle Chilla, Ghost Pepper, and Jalapeno Poppin to evoke the spicy peppers that form the basis for hot sauces.
Dopamine Packaging
Lastly, dopamine colors remain a strong trend, as consumers seek to not only express themselves through bold, bright shades, but also to use color therapy to boost and uplift their mood. Real Techniques recently introduced their Daygleam Collection in bold blue, green, and yellow hues, speaking directly to this need for saturated color moments within beauty routines. Next, we see cheeky, clever elements of Gen Z slang used on packaging to create a casual, humorous effect: Purifect by Symphony Beauty recently introduced their limited-edition serum packaging that features cute, catchy taglines like "Smoother Than Butter" or "Bright Vibes Only" that connect to the formulation and function of the products. We also see classic emoji graphics remain a popular, cute option for packaging and product inspiration to connect with younger consumers: Maybelline's Moodmakers Super Stay Matte Ink Liquid Lipsticks feature mood-boosting graphics with emojis that connect to the lip colors like Energizer, De-Stresser, Euphoric, and Optimist.
---
Fashion Snoops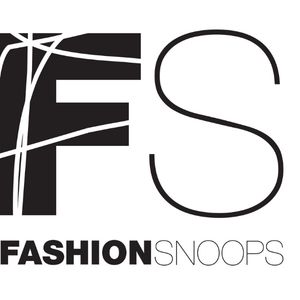 FS is a global trend forecasting agency helping leading consumer-facing brands around the world unlock innovation and propel growth. Through a combination of human and artificial intelligence, we analyze cultural shifts and interpret detected patterns in order to forecast trend-driven business opportunities.