As summer sets in, many people adjust their daily routines in response to the climbing temperatures. One area that sees a significant shift is skincare. Amidst the rituals of slathering on sunscreen and braving the elements—sun, sand, and sea—it becomes increasingly important to establish skincare routines that cater to a healthy complexion. In light of this seasonal transition, a recent report delves deep into the prevailing trends and standout brands that have managed to capture the fascination of beauty enthusiasts on TikTok.
What's catching the eye on TikTok right now are conversations centered around products such as wrinkle patches, spot treatments, lip scrubs, and rejuvenating TCA peels. The common thread? An emphasis on enhancing skin texture and radiance. This heightened interest underscores a growing awareness of the significance of a targeted skincare regimen. It's not just about masking the effects of external aggressors, but also about achieving and maintaining a radiant complexion.
Speaking of brands that are riding this skincare wave, Elizabeth Arden emerges as a timeless heritage brand that has reclaimed attention in the dynamic realm of social media. A standout contender, Medicube, a leading Korean skincare powerhouse, has impressively extended its influence far beyond its origins, captivating a global audience through compelling content and treatment-focused products. And then there's KORA Organics, a brainchild of supermodel Miranda Kerr, which champions the goodness of natural ingredients, resonating deeply with consumers who hold the clean beauty ethos in high regard. Arming themselves with the insights and seasoned analysis furnished in this report, beauty brands have a chance to tap into new demographics and remain at the forefront of the ever-evolving social media
landscape. By weaving the trends into their product offerings, these brands can engage with consumers on social platforms and beyond in a way that's authentic and impactful.
Download the full report to learn more.
---
Spate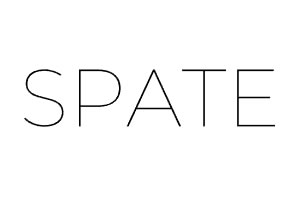 Spate analyzes over 20 billion search signals and 700 billion TikTok views to identify the next big trend in beauty. Through search, consumers reveal their most secret selves, offering a clear and honest picture of consumer interests to brands. Over 100 of the top beauty brands, such as L'Oreal, Estée Lauder, and Olaplex, leverage Spate data for product development and marketing.