As we gear up for the new school year, all eyes are on the creative side of beauty. This time around, Spate is diving into the trends that students are going for to really stand out as they hit the halls and start their studies.
There's a big dose of nostalgia in the air as we head into the 2023/2024 academic year. Brown lip liner is making a comeback — often paired with a glossy finish — and those swishy, face-framing layers are popping up all over.
But hair is making waves in more ways than one. Bubble braids and microlocs are mixing creativity with that polished touch. Rising interest in anti-frizz serums shows how consumers are keeping flyaways in check so their clever styles are the only things standing out.
Switching gears to makeup, the spotlight is on various trends with a subtle edge. Imagine cat-eye lashes, that intriguing goth-inspired eyebrows, and the enchanting allure of red mascara. These picks match up with the idea of makeup being a tool for expressing your own unique style and rocking that unshakeable confidence.
Nail art is striking that balance between playful and classy. The buzz is all about black French tip nails and the glamorous chrome nails. And there's this growing interest in BIAB (Builder in a Bottle) nails, which points to a bigger focus on nail health. This cool technique isn't just about keeping your nails safe, but also keeping them looking flawless.
But there's more to it than just the surface. These trends reveal consumers' deeper desires. The hunt for fun and innovative styles is a way to show off self-expression and embrace who they truly are.
Download the full Back to School Beauty Trends Report to learn more.
---
Spate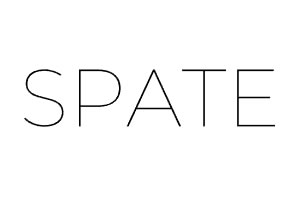 Spate analyzes over 20 billion search signals and 700 billion TikTok views to identify the next big trend in beauty. Through search, consumers reveal their most secret selves, offering a clear and honest picture of consumer interests to brands. Over 100 of the top beauty brands, such as L'Oreal, Estée Lauder, and Olaplex, leverage Spate data for product development and marketing.