A need for gentler, kinder routines results in sensorial engaging products that softly soothe consumer senses, with light-as-air textures, soft touch packaging, and comforting products that keep us feeling calm. Consumers are taking the necessary time to reconnect with themselves, reexamine routines, and nourish their lives, resulting in an increased demand for meaningful, thoughtful designs that enable moments of gentle sensorial wellbeing.
Seeking a softer, more cocooning approach, we see product innovations embrace a weightless feel with light-as-air textures that provide sensorial relief, with options like Dieux's Instant Angel that features a silky, light texture that's rich in moisturizing lipids, Clinique's Moisture Surge Hydro-Infused liquid lotion, or Tatcha's silky, breathable sunscreen that's infused with smoothing, lightweight silk extracts for a delicate feel and skincare benefits. This textural shift is timely for body lotions, as consumers are increasingly moving away from heavy, greasy, slow-absorbing options in favor of fast-absorbing, cloudlike options, seen in Jergen's Cloud Cream collection that features a cloud like texture an bursting hyaluronic acid droplets. These air-light textures also move into surprising products like Hermes' Plein Air Complexion Balm, with hydrating, soft emollients, or Bliss Pro's Liquid Exfoliant, which gently resurfaces in just two minutes thanks to a water-like, refreshing, and fast-drying texture.
A need for slow, mindful softness also results in textures, packaging, and surfaces that offer a comforting feel. Fragrance brand Pure Sense puts a special emphasis on touch, working with blind individuals to develop tactile fragrance and packaging solutions. The brand's boxes and caps are made with soft touch silicone so that the customer can use all their senses, not only the eyes, while unpacking the product. Building off of this, Palmer & Co's packaging design features bas-relief for their Amazone champagne pack, with a vine leaf motif that creates soft, sculpted surface detail. We also see brands trying to recreate the idea of soft touch through other mediums, like Van Cleef & Arpels' perfumer Jérôme Epinette who wanted to create the feeling of soft, enveloping cashmere for the brand's Patchouli Blanc perfume. Lastly, Geka's innovative Micro Bristle Applicators (MBA) feature soft micro bristles for precise, gentle, and hygienic application of products for a soothing experience.
This desire for comfort and care also drives a surge of barrier repair products, as consumers increasingly look to support their protective moisture barrier and gravitate towards comforting, cocooning solutions. Glossier's After Baume barrier-protecting cream promises "comfiest skin" to protect vulnerable skin from moisture loss, while Violette_FR's new C'est La Cream barrier cream features a melting, milky texture that deeply hydrates to prevent transdermal dryness and protect against environmental aggressors. We also see elements of barrier repair in inventive forms, like Laneige's Water Bank Blue Hyaluronic Cream that features specially concentrated Blue Hyaluronic Acid for 100 hours of moisture support, while Isle of Paradise's new Self-Tanning Oil Mist is the "world's most hydrating self-tanner," which is clinically proven to moisturize for 24 hours after application thanks to glycerin and squalene.
---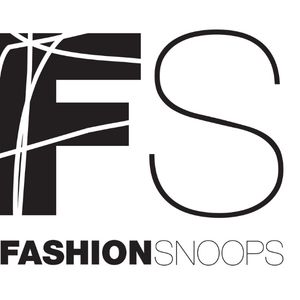 Fashion Snoops
FS is a global trend forecasting agency helping leading consumer-facing brands around the world unlock innovation and propel growth. Through a combination of human and artificial intelligence, we analyze cultural shifts and interpret detected patterns in order to forecast trend-driven business opportunities.