Today, defining individuals solely by their genetic or cultural origin is no longer sufficient. Consumers expect to be addressed on a more personal level, and they expect brands to consider many facets of their cultural, geographical, spiritual, societal, and genetic influences. SINGULAR BEAUTY is rooted in the idea that each consumer has a multitude of diverse needs, interlaced with one another. One's own variety of unique needs and preferences makes us singular. This leads to the challenge that there are almost as many consumer targets as there are individuals.
While brands are keen to appeal to consumers of diverse ethnicities, they rarely factor in the full complexity of their needs. For instance, melanin-rich skin ages in markedly different ways, making this a prime territory for brands to explore. According to a survey about Black Women's Reflections on Beauty, Age, and Media, 79% of Black boomer women surveyed agree with the statement that "women [their] age are underrepresented" in beauty and personal grooming advertising, and advertising in general, while for Black Gen X women the figure is 77%. Furthermore, 64% of Black boomer women and 62% of Black Gen X women surveyed believe there should be more beauty and personal grooming products tailored to their skin tone.
Another factor to be taken into consideration is the immediate surrounding of an individual. Climate change is creating environments that are becoming more extreme, and indirectly creating demand for beauty and personal care products that address skin concerns associated with such radically different environments, such as hot and humid climates versus cold and dry ones. Looking to mitigate the harsh effects of certain climates on skin, consumers now expect beauty brands to tailor their products to the unique profiles of different climates, and to varying factors like air and water quality.
The consumer's search for wellness provides a unique opportunity for brands to address and embrace the flourishing movement towards celebrating SINGULAR BEAUTY. While the wellness industry is booming, it has long been criticized for being tailored only to young and wealthy white consumers. With the rise of the global inclusivity movement, the industry now needs to cater to a variety of demographics, including addressing neurodiversity, special needs, and disabilities within their offers, in an effort to make the wellness industry more inclusive.
Finally, as interest in traditional and ancestral medicine continues to grow, this area of beauty and wellness holds great opportunity to fuse with modern science and deliver ancestrally proven benefits in a modern and amplified way. Put them together and you are dealing with a truly multi-dimensional consumer.
According to BEAUTYSTREAMS' global beauty industry forecast, in often over-saturated markets and categories, a brand and/or product needs to find ways to stand out, even if that means straying away from mainstream trends and practices. Not taking a stand puts one at risk of becoming invisible and irrelevant.
If you are interested in the topic, we invite you to join Michael Nolte, SVP Creative Director of BEAUTYSTREAMS who will further develop the key movement SINGULAR BEAUTY during a 45 minute conference on June 14, 2023 at 2:30 p.m. at MakeUp in Paris.
---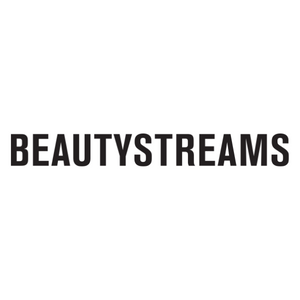 ABOUT BEAUTYSTREAMS
BEAUTYSTREAMS is the first global beauty industry reference and an indispensable resource for beauty industry professionals. Catering to industry insiders across the full beauty supply chain — from R&D teams and raw materials manufacturers to marketers, retailers and distributors — BEAUTYSTREAMS provides two exclusive services to help beauty professionals meet their objectives.
The BEAUTYSTREAMS Premium online platform serves detailed expert insights, forecasts, and trend reports solely dedicated to the beauty industry and spans all beauty categories, from hair care to color cosmetics, skin care to fragrance, nails to men's grooming, packaging design to ingredients, and more. In addition to insider content, BEAUTYSTREAMS Premium references a large collection of beauty imagery, an extensive product bank, and a social media bank catered to your needs. Facilitating your research, our regularly updated collections and reports save you time by serving you exactly what you need, when you need it.
BEAUTYSTREAMS Bespoke offers in-depth, one-on-one client consultancy with top industry experts to help you in your strategic planning. From R&D, product development, marketing campaigns, storytelling angles, and consumer insights, our industry experts are there to guide you.
Please visit www.beautystreams.com for more information or write to contact@beautystreams.com to schedule a free trend tour.