PROMOTING HEALTHY AGING
With the global population living longer and growing older, the consequences of aging are gaining more attention than ever. The United Nations has proclaimed the years 2021–2030 as the "Decade of Healthy Aging." This decade aims to foster healthy aging and improve the lives of older individuals, their families, and communities by working to alter how we think, feel, and act towards age and aging in general. The notion of aging has long been considered in the context of a purely biological and medical definition, but today's new take proposes a more holistic solution which tends to blur the boundaries between beauty, health, and well-being, which are relevant for all groups of society,regardless their age.
Lifestyle, diet, self-care, at-home devices are now widely regarded as a fundamental aspect of healthy and mindful aging and living, and have sparked considerable interest among all generations. Having stood at $194.4 billion in 2020, the global anti-aging market is set to be worth more than $422.8 billion by 2030, as reported by P&S Intelligence. With this in mind, it is clear that the notion of healthy aging is growing significantly within the beauty industry and is altering the premise behind classic anti-aging marketing. The conversations surrounding aging are undoubtedly changing with brands, and even the media, moving away from communication which focuses on eradicating all signs of getting older, and instead promoting the notion of being in harmony with one's age, its visible signs, and its effects.
TACKLING AGE-INDUCED ANXIETY
Another point to consider is the well-known link between anxiety, psychological stress, and aging which has increased exponentially during the global pandemic and has shifted the market's mindset in a health-centric direction, forcing consumers (and brands) to rethink their outlooks on aging. This new mentality is challenging the traditional and the current anti-aging beauty markets as consumers of all ages no longer want to bebombarded by a negative vision of aging. Instead, they want this natural process to be represented in a positive light, supporting the new model of empowered beauty at every age. This wholesome attitude sees more mature consumers embracing aging as an inevitable and entirely natural fact of life for which they seek products that ensure optimal health and wellness to carry them through the aging process, while also imbuing them with a peace of mind. On a very similar note, millennials who are approaching middle age are sporting a more healthy attitude towards aging and are increasingly leaning towards products which prevent signs of premature aging via overall skin health solutions rather
than directly tackling existing wrinkles.
Indeed, the beauty market is shifting from a youth-centric standpoint to one which recognizes and respects the idea of ageless beauty with new brands and products catering to consumers of all ages and highlighting the many enjoyable moments that each age can offer. Beauty brands are beginning to offer more focused and inclusive skin care and hair care products which target, and prevent, specific issues such as stress-induced aging, environmental stressors, fine lines and wrinkles, menopause, sagging skin, thinning hair, and even pleasure-driven formulas which take care of the whole body's well-being.
This emerging category is abuzz with science-backed ingredients and clearly communicated benefits which place the focus on improving the overall skin quality and appearance in conjunction with enhanced well-being – all to encompass a smarter way of aging.
THE "STOP AGE ANXIETY" AWARENESS CAMPAIGN
In April 2022 the Openstreams Foundation, a non-profit organization whose mission is to foster global collaboration and awareness of key issues related to the beauty industry, launched its exciting awareness campaign, Stop Age Anxiety sponsored by BEAUTYSTREAMS. The initiative is designed to challenge how we think and feel about aging and elevate the conversation around age.
Anti-aging claims are an integral part of today's beauty industry. Stop Age Anxiety is not against anti-aging products but encourages a more inclusive view on aging.
Aging often has a negative connotation, yet with the global population living longer and growing older, the consequences of aging are garnering more attention than ever. The number of people aged 80 years or older is forecasted to reach 426 million by 2050,according to the World Health Organization. With this prospect in mind, it is time to reframe how we perceive aging.
"At the Opensteams Foundation, we believe that age is just a natural part of life that we should embrace holistically," said Ms. Lan Vu, Founder. "Aging is part of the spectrum of diversity and inclusivity, just like skin tone, body shape, gender, and individual belief that are at last finding greater acceptance today. "
The beauty industry plays a powerful role in shaping society's expectations. People of all ages are exposed to age anxiety, and the damaging effects on self-esteem and health. Teenagers feel the pressure to prevent early signs of aging, exacerbated by the perfection they see on social media. Some adults believe that youthful appearance is equated with dynamism in the workplace and success in romance. Seniors may experience anxiety because they feel disconnected and excluded from active society. Beauty standards should evolve in order to relieve unnecessary pressure and unrealistic expectations.
The beauty industry could not only offer ways to make people appear younger, but also find new ways to make people feel more comfortable at all ages as well as accompany them throughout their lives and changing needs. For example, with the longer life expectancy and the growing older demographic, it is key to consider new product sectors that address comfort, psychological and physical well-being, mental fitness, and general health. These remain open avenues to explore and could potentially develop into strong market segments.
By spearheading industry-wide awareness of the pressure to stay looking youthful, and re-examining our perception of aging, Openstreams hopes to foster healthy aging, to better reflect the human experience and the beauty of growing older in today's society.
---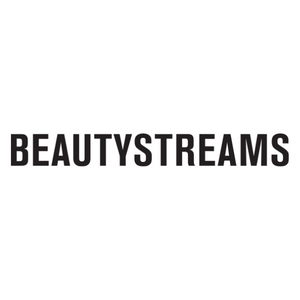 About BEAUTYSTREAMS
BEAUTYSTREAMS is the go-to insights platform for the global beauty industry. It is the key reference point for strategy, product development, and marketing teams worldwide.The company's team is comprised of a passionate group of experts in the beauty field located on five continents, who understand global and regional demands and challenges of the sector. The content is made from an industry insider perspective, in order to meet the specialized needs of various beauty categories.