Makeup and skincare form an important connection with our mental health and personal expression, as sensorial, shape-shifting, and feel-good products encourage play, cosmetic experimentation, and joyful individuality.
Shape-Shifting Textures
There is a clear, unifying theme for sensorial exploration, personal expression, and feel good fun through skincare and makeup. Thematic, immersive concepts like Faber Castell's TriP collection takes a phygital, fun approach with shifting color pigments and changing textures that are designed to be digitally compatible with virtual screens, a nod to the metaverse and our digital twins. Unique product formats enable novel user experiences and sensorial delight, seen in examples like Gotha Cosmetics' hydrogel textured, reflective Waterdrop Dazzle Stick, or Pharma Cos' unique solid Ageless Serum, which took home the IT Formulation Award for its solid-to-oil texture. Sensorial, shifting products speak to the consumer need for experimentation and novelty, as we see products that both speak to this need while also elevating the category with innovative products. Tactile textures enhance this trend, with examples like Chromavis Fareva's Flexxxy Palette, which took home an IT Turnkey Service award for its formula and packaging concept that's designed to flex without breaking, or Daito Kasei Europe's Watery Foam Foundation. In addition, creating sensations through products helps create a spa-like effect, with examples OPAC's sensorial butter-to-powder cream texture, or Byjin's ceramide bursting serum capsules.
Permission to Play
In addition, vibrant pigments, captivating finishes, and mood-boosting products encourage users to reconnect with the simple pleasure of having fun with their beauty routine, as we see more consumers turn to beauty as a mental health outlet. As society continues to emerge from the pandemic, there's a huge desire for maximalism and celebration, as glittering, vibrant, and bold makeup looks grow, helping consumers tap into pent-up creativity and personal expression. Brands like Kuncai Europe introduced their dazzling, multifaceted, and shimmering pigments made from synthetic mica, while Ms Beautilab's purple-pigmented brush offered a bold blush choice that taps into the violet blush trend we've seen grow across social media. Brands like Geka Cosmetics created a whole sensorial mood for their users to enjoy, with their "Soul Craver" collection that offered makeup exploration within a theme of wellness and connecting with nature. Packaging also added another element of playful expression, with brands like Faber Castell using emoji-inspired graphics on their collection, or FR & Partners' beautifully embellished lipsticks.
Joyful Colors
Saturated, energizing colors and uplifting hues inspire consumers to immerse themselves in escapist wonder. Orange becomes the new "It" Color thanks to its bold, joyous nature. Consumers are craving positivity post-pandemic, and bold, saturated orange hues serve as a dose of visual optimism, with a fiery feel that encourages passionate expression. Neon shades also soar in popularity, especially with Gen Z, as other-worldly hues are perfect for translucent and plasticine packaging textures, as well as for jelly, slime, and bouncy skincare formulations that engage consumers' senses.
---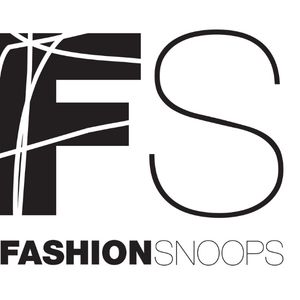 Fashion Snoops
FS is a global trend forecasting agency helping leading consumer-facing brands around the world unlock innovation and propel growth. Through a combination of human and artificial intelligence, we analyze cultural shifts and interpret detected patterns in order to forecast trend-driven business opportunities.