Thanks to the influence of TikTok and the rise of a new generation of male influencers, the men's makeup category is undergoing a major transformation. A more unbridled vision of masculinity and out-of-the-box representations are emerging, driven by a more open-minded Generation Z.
Fuelled by the boom in #GRWM (Get Ready With Me) videos, a new generation of men are more comfortably – and confidently – experimenting with color cosmetics. In a short period of time, the trend for male makeup has shifted from the red carpet to the shelves of High Street retailers.
It is no coincidence that "Genderful**" Beauty is exploding at a time when consumers are having more conversations around intersectionality in the beauty space – a concept that challenges brands and marketers to address the sheer complexity of identity. By addressing the multitude of factors and influences that shape every individual, brands have the ability to make consumers feel uniquely valued.
In this framework, the CIC agency's latest US Makeup Inspiration book: Beauty's New Manifesto, explores a new arc of masculine beauty, defined not by an aesthetic ambiguity but by an embracing of all male archetypes.
1- Do you want to #GRWM (Get Ready With Me)?
With 96.4B views on TikTok, the #GRWM hashtag has become one of the most popular in the beauty sphere, as creators share their multistep makeup routines with their followers. Its popularity among male users and content creators has accelerated since the pandemic, propelling the normalization of men-in-makeup and creating strong consumer demand for male-leaning products and messaging.
Male makeup brand Stryx has built a strong TikTok following thanks to its #GRWM content, which is often fronted by its founder Jon Shanahan. Stryx pushes the boundaries of male beauty beyond gender fluidity: videos where a mustached Shanahan shows how to apply makeup often perform better than those videos featuring men without facial hair. This type of content is helping to propel men-in-makeup into a new space of acceptance.
Key hashtags*:
#GRWM: 96.4B views
#mensmakeup: 363.7 million
#boysmakeup: 22M views
2- A Pleasing Sentiment
In our US Makeup Inspiration book, we highlight the continued influence of Harry Styles' Pleasing. The brand continues to drive a powerful and genderful approach with inclusive visuals that show products against all genders, skintones and ages. Pleasing positively empowers men to become part of the color cosmetics conversation.
The brand's recent collaborations – a makeup range with fashion designer Marco Ribeiro (September 2022) and the Pollinators nail varnish micro-collection (April 2023) – are designed to encourage infinite experimentation through bold colors – whatever your gender.
Taking a leaf from Pleasing's playbook, Good Weird is a new Gen Z-skewed brand (March 2023) that explores the spaces in between binaries to encourage everybody to engage with beauty. Founded by two men and fronted by the American model, actor and skateboarder Evan Mock, the brand approaches beauty from an open and optimistic perspective. Its hero product is a bronzer stick that comes in a range of skin-inclusive shades.
3- Mainstreaming Masc Beauty
As the consumer momentum behind male makeup gathers pace, High Street retailers and brands are recognizing the growing demand for male-leaning products. Male brand ambassadors and enhanced product ranges are helping to fast-track normalization.
In the UK, retailer Boots is bolstering its male grooming offer with the introduction of indie brand, Shakeup Cosmetics. The range on offer will include an undereye concealer, tinted BB moisturizer and lip-plumping gel. While in late 2022 Rimmel London named Olympic athlete Tom Daley as its first-ever global male beauty ambassador.
The CIC Take
Genderful Beauty is just one facet of the wider conversation emerging around intersectional beauty. Individuals demand to be recognized for all their multi-faceted, intersectional complexities as the definition of inclusive beauty is radically reevaluated. In this context, the consumer perception of masculine stereotypes is rapidly evolving thanks to a new era of male beauty icons and the democratization of skincare and beauty, propelled by TikTok.
There is an opportunity for brands to be bold and pitch to the growing male market with messages of creativity and freedom of expression.
For further insight into the metamorphosis of the male beauty category, and to learn more about how Intersectional Beauty will impact the industry, drop by our booth and Beauty Talks at MakeUp in New York.
Our Inspiration Bar will be open for the duration of the event, where the team will be delighted to talk you through the latest products sourced from all over the world, illustrating our four key trends for the years ahead.
* Manual count from July 2023
** Genderful in reference of the term used by Boys Smell Fragrance
---
Cosmetics Inspiration & Creation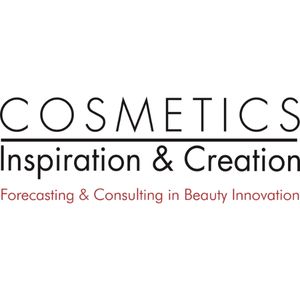 Cosmetics Inspiration &amp; Creation is an international trend forecasting and consulting agency founded in Paris in 2007. The agency is dedicated to driving beauty and wellness innovation, helping brands identify new pathways and realize long-term growth through strategic foresight and trend inspiration.<br>In a consultancy capacity, our global team of industry experts, cultural strategists, product developers, and beauty chemists works closely with brands to inspire new product directions and build innovative concepts. We have worked alongside the R&amp;D departments of some of the world's leading makeup and skincare brands, to elevate their scientific message and inspire future-proofed innovation.