Innovation and trends are bubbling up backstage!
Today was the IT AWARDS selection committee for the final round of the MakeUp in LosAngeles 2022 selection.
Recognized as a worldwide reference in terms of quality and product differentiation by beauty professionals, the Innovation & Trends Awards competition highlights the most innovative makeup and skincare products from the show's exhibitors, in line with the upcoming beauty trends.
This competition, open to all our exhibitors, involves a dozen international experts in cosmetics innovation and trends, to identify and elect the best in skincare and makeup innovation.
22 novelties have been nominated this year for MakeUp in LosAngeles IT AWARDS, among 87 submissions from the following categories :
Formulation – Packaging – Accessories – Full service
Among the displayed products, explore eco-friendly, natural and biodegradable innovations, astonishing and delicate textures, hybrid formulations or customizable packaging.
« There was quite a lot of submissions…in each direction there were intersting submissions, lips products were there, foundation was there, and of course a lot of sustainability directions, so this will be really the hot topic of this next MakeUp in LosAngeles »

Florence Bernardin – President of the Jury and Founder of Asia Cosme Lab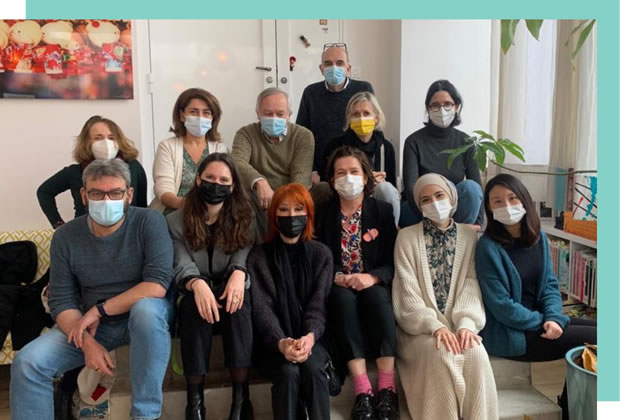 We warmly thank our experts members of the 2022 jury:
– Audrey Ducardonnet – Freelancer and expert in textures.
– Aurélie Banco – Founder of CO-LAB-ORA, a collaborative and ethical cosmetic laboratory.
– Charlotte Marion – Product and innovation specialist (Yves Rocher, Dior, Chanel) and project management.
– Charles-Emmanuel Gounod – Expert in B2B international trade in the beauty sector.
– Dany Sanz – Brand creator, Make Up for Ever, consultant in product development and formulation.
– Daniel Saclier – Expert in product development and packaging sourcing (L'Oréal, Guerlain, LVMH).
– Florence Bernardin – Founder of Asia Cosme Lab, a company that analyzes and deciphers the Asian cosmetics market.
– Luisa Oliva – Founder of LO Consulting specialized in the design of make-up and skin care product formulations.
– Jean-Louis Mathiez – Expert in packaging, creator of the agency Cinqpats.
– Jean-Claude Le Joliff – Biologist, President of the Cosmétothèque, a conservatory of the sciences and techniques behind the creation of beauty products.
– Julia Cornière – Account Executive Europe of the consumer insight & trend forecasting company FashionSnoops.
– Philippe Bonneyrat – Packaging and Plastics Engineer, founder of Lion Vert Création agency.
Let's meet on February, 23 & 24 to experience the selection at the heart of the show!