MakeUp in LosAngeles is shaping up behind the scene and is ready to welcome you on Wednesday 23rd and Thursday 24th February.
To support you in the development or launch of new products, more than 200 suppliers are waiting to reveal their latest creations in formulation, full service, ingredients, packaging and accessories.
In the meantime, we have prepared a fantastic workshops program in line with the market tendencies.
Beauty experts from all over the world will gather and share their knowledges and passion with you. A unique opportunity to learn more about key topics in makeup and skincare and to exchange with specialists of the industry.
These exclusive activities will help you stay in touch with your customers' needs and their new consumption patterns.
INSPIRATION BAR & BEAUTY TALKS
Cosmetics Inspiration & Creation will lead 4 "Beauty Talks" on key beauty themes, to help you decipher major beauty trends with an innovation itinerary. In an open and creative format, the Beauty Talks invite industry experts to discuss today's major trends, focusing on four key themes, and how they will impact the beauty of tomorrow.
1/ Beauty Uncompromised
2/ Joyspotting
3/ Radical Adaptive Beauty
4/ Augmented Underskin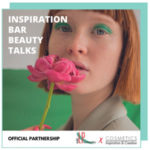 "NATURAL POWER" WELCOME TO THE ANIMATION OF SUSTAINABLY DESIGNED COSMETICS PRODUCTS!
Nature offers an infinite number of cosmetics ingredients to create clean, efficient, desirable, safe and sensorial formulations.
Luisa Oliva will present CLEAN and VEGAN trends of sustainable ingredients and formulas designed to minimize their impact on the environment: skincare and makeup, haircare, bodycare and hygiene products.
Please be advised that registration is mandatory!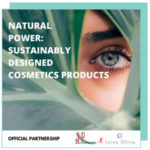 IT AWARDS MAKEUP IN LOSANGELES 2022
Recognized as a worldwide reference in terms of quality and product differentiation by beauty professionals, the Innovation & Trends Awards competition highlights the most innovative makeup and skincare products from the show's exhibitors, in line with the upcoming beauty trends.
22 novelties from our exhibitors have been nominated this year, among 87 submissions from the following categories : Formulation – Packaging – Accessories – Full service
Experience the selection at the heart of the show!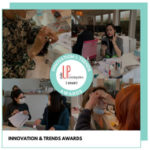 Chic Studios offers brow applications, beauty touch-ups and a hygiene station at MakeUp in LosAngeles 2022.