Los Angeles is the cradle of many beauty trends with brands and artists taking inspiration from the surrounding entertainment industry. Doniella Davy, the makeup artist behind US show Euphoria's unique looks, has been at the forefront of a growing movement we see on social media. Beauty influencers and MUA are creating bold makeup looks, full of colors and various textures using stick-on embellishments. While waiting for MakeUp in Los Angeles tendency's on December 9 & 10, let's explore the specificities of this trend!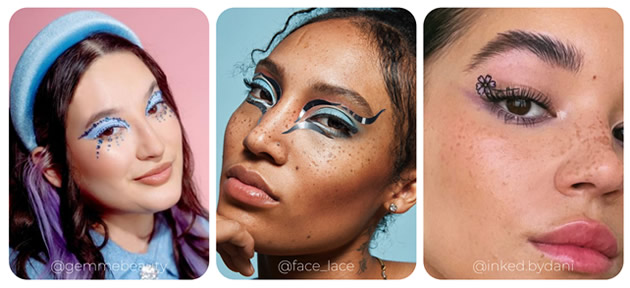 The intention behind these looks is to bring some fun in a very stressful time and express creativity to break from existing boundaries. Young generations feel the need to express their uniqueness and free spirits and it translates into beauty. It is almost as if they are trying to bring popular AR filters to real life.
This stick-on beauty movement has several purposes. The first one being of course to create makeup statements. Brands like Jemme Beauty, Face Lace or Inked by Dani offer rhinestones, mirror chrome eye-shaped designs or tattoo-like stickers than can be applied on the face and the body (nail arts being a category exploding as well). It is now easier than ever for anyone to have fun with makeup, no need to be extremely skilled in the department, and that is what people love about it too.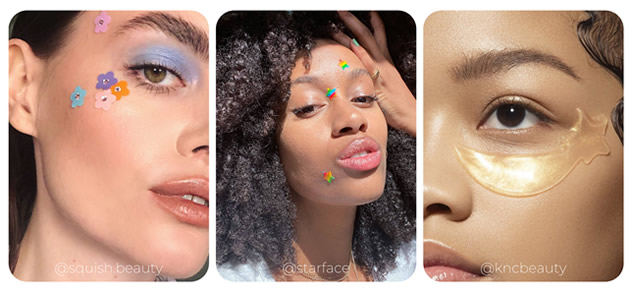 The other purpose of stick-on products is for skin treatments. Acne patches or eye and lip masks are nothing new but they now take cuter and funnier shapes to please consumers. Beauty brands such as Squish, Starface or KNC Beauty are very popular because they offer products that look unique and make for great pictures. If Gen Z is all about body positivity and accepting ones flaws, posting selfies while using a product that treats an imperfection is indeed a standpoint, however it still needs to be aesthetic !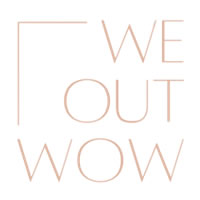 About WeOutWow
WeOutWow is a trend and prospective agency based in Paris and Tokyo. Our team help brands get inspired and find new ideas in products, design, retail and digital.
For that, we create inspirational booster books that are curated, concise, educational and fun. They read like glossy magazines but also contain actionable business advice. They are covering not only product launches but also events, retail design, digital initiatives, and customer experiences across different countries (Japan, UAE, Korea, US, Australia, and more).
We also offer product shopping in Europe and Asia, online prospective presentations, bespoke books and personalized consulting services.